2021 Cawthron New Zealand River Awards Finalists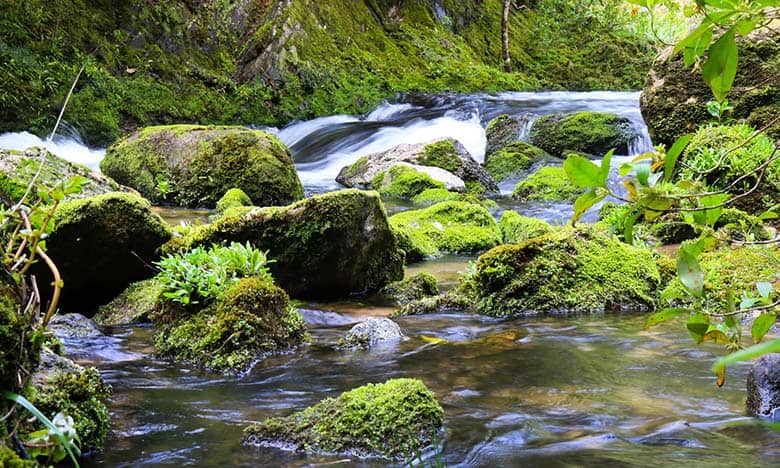 2021 Cawthron New Zealand River Awards Finalists
The winners in all three categories of the Cawthron New Zealand River Awards have now be announced. Congratulations to these incredible freshwater champions and to the finalists in all categories. Read and watch their stories below.
Catchment With Most Progress Toward Improved River Health Award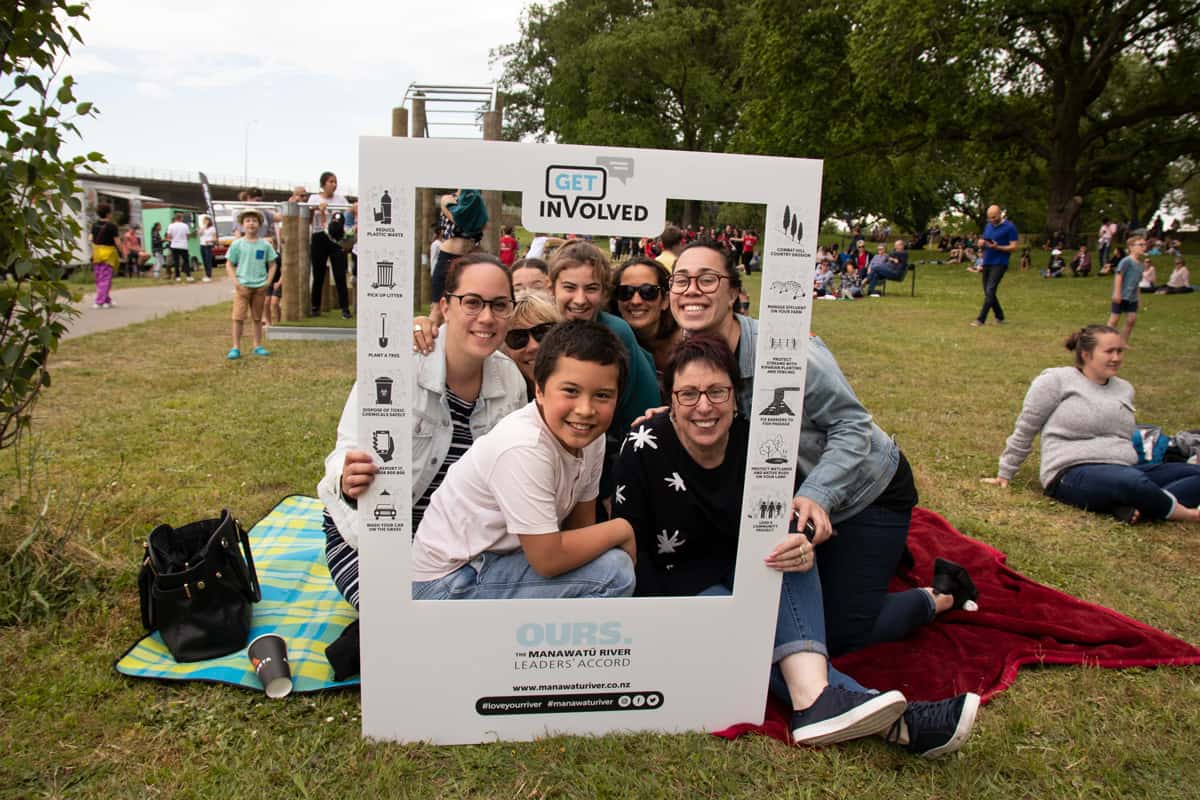 WINNER - Manawatū Awa - Manawatū River Leaders' Accord (Manawatū)
In 2010, the Manawatū River Leaders' Forum was established in response to the freshwater health issues facing the catchment. Over 34 key stakeholder groups, including iwi, local and regional government and industry committed to the Manawatū River Leader's Accord.
Over a decade later, the Accord has delivered two Action Plans, and three major multi-organisational implementation programmes, with an extensive monitoring programme in place that can now demonstrate progress against the Accord's objectives.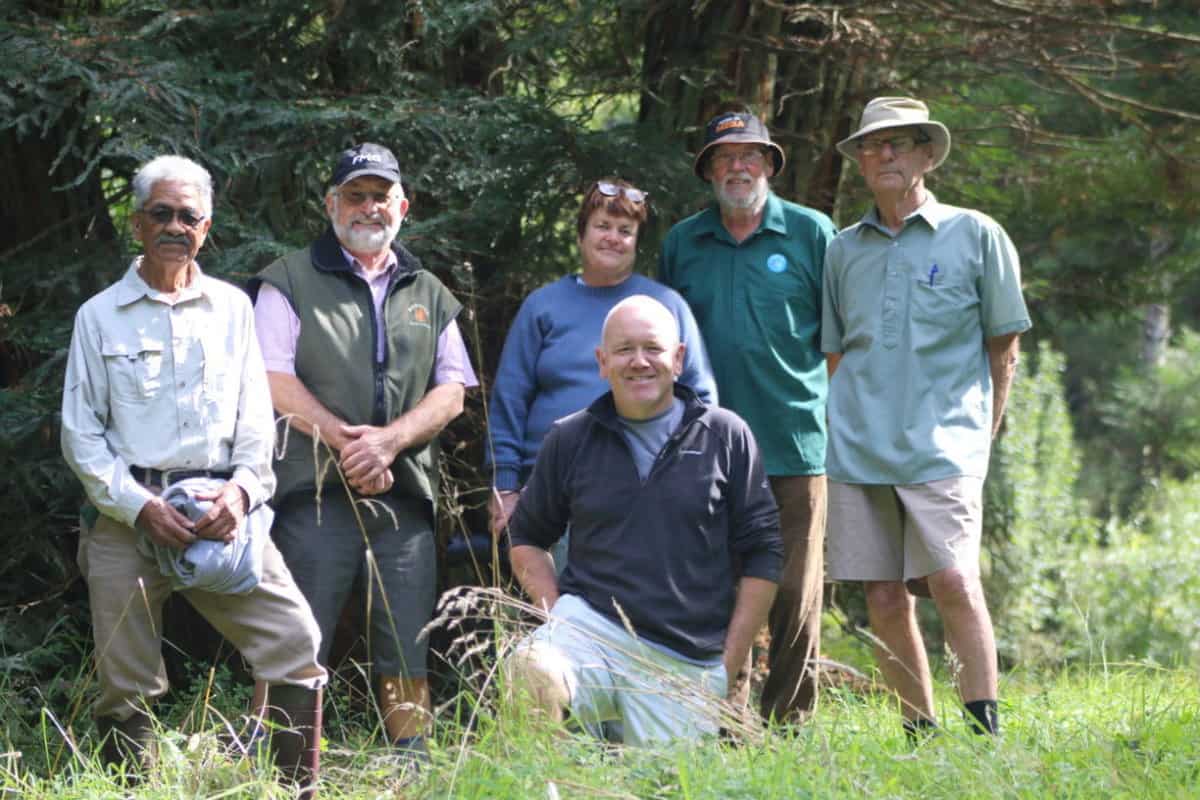 Since the early 2000s, it was apparent that the Hawkes Bay's Maraetotara Awa had become degraded and the community needed to do something to restore the river habitat and water quality. The Maratetotara Tree Trust was established in 2002 to meet this need and has 'worked with the willing' ever since, building a membership of volunteers.
Almost twenty years later, the community can see the effects of work on the river, and landowners are increasingly supportive of the project.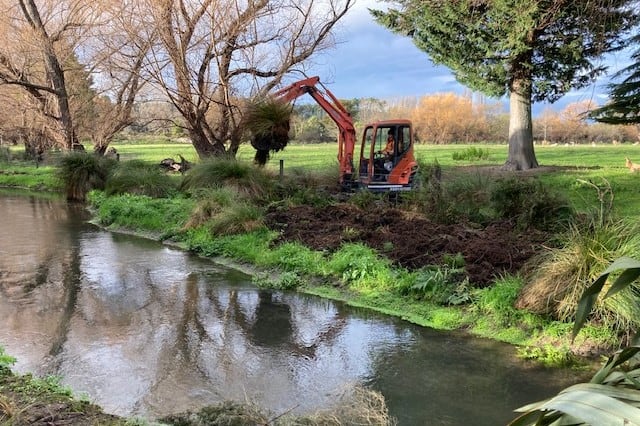 THIRD PLACE - Pāpāwai-Mangarara Awa - Pāpāwai-Mangarara Stream Restoration Group (Wairarapa)
For generations, Pāpāwai-Mangarara Stream in Wairarapa was a wonderful playground and source of food and water for mana whenua. However, in recent decades the Stream, once bordered by native bush, has become choked by uncontrolled willow and blackberry growth, and the water increasingly degraded by modern practices: de-forestation, livestock farming, wastewater discharge, and diverted surface water run-off. The Pāpāwai Community Trust Stream Restoration Project formed in mid-2005 with the goal of restoring the mauri (life-force) of the awa.
River Story Award Finalists
WINNER – Pūniu Awa (Waikato)
Pūniu River Care is an environmental restoration organisation based at Mangatoatoa Marae which employs local whānau to do the mahi. Established in 2015, the group has helped local Iwi learn, grow and use their mātauranga Māori to clean up this awa, restore the tuna habitat and improve biodiversity. They are partnering with local landowners and the Waikato Regional Council, and MfE is also supporting this project through the Freshwater Improvement Fund…
SECOND PLACE – Kaūpokonui Catchment (Taranaki)
Fish can move freely up and down Kaūpokonui Stream for the first time in 120 years thanks to the removal of a disused weir.
Te Korowai o Ngāruahine Trust led the charge to remove the 3m high weir, which is located on private land, about 5km off the coast of South Taranaki. Fonterra Kāpuni, Taranaki Fish and Game, South Taranaki District Council and the Taranaki Regional Council also contributed to the project. Monitoring results since the weir's removal indicate the intervention had an immediate positive impact…
THIRD PLACE – Makarora/Makarore Wilkin/Otaenui Catchment (Otago)
A partnership between Toitū Te Whenua Land Information New Zealand and the Aspiring Biodiversity Trust is helping to protect and restore the indigenous biodiversity of the Makarora/Makarore and Wilkin/Otanenui Rivers in Otago by enabling threatened species monitoring, pest and weed management, and habitat restoration in the Makarore/Otanenui Catchment. While still early days, the Aspiring Biodiversity Trust is making great strides towards restoring indigenous biodiversity and connecting people with nature…
River Story Award Semi-Finalists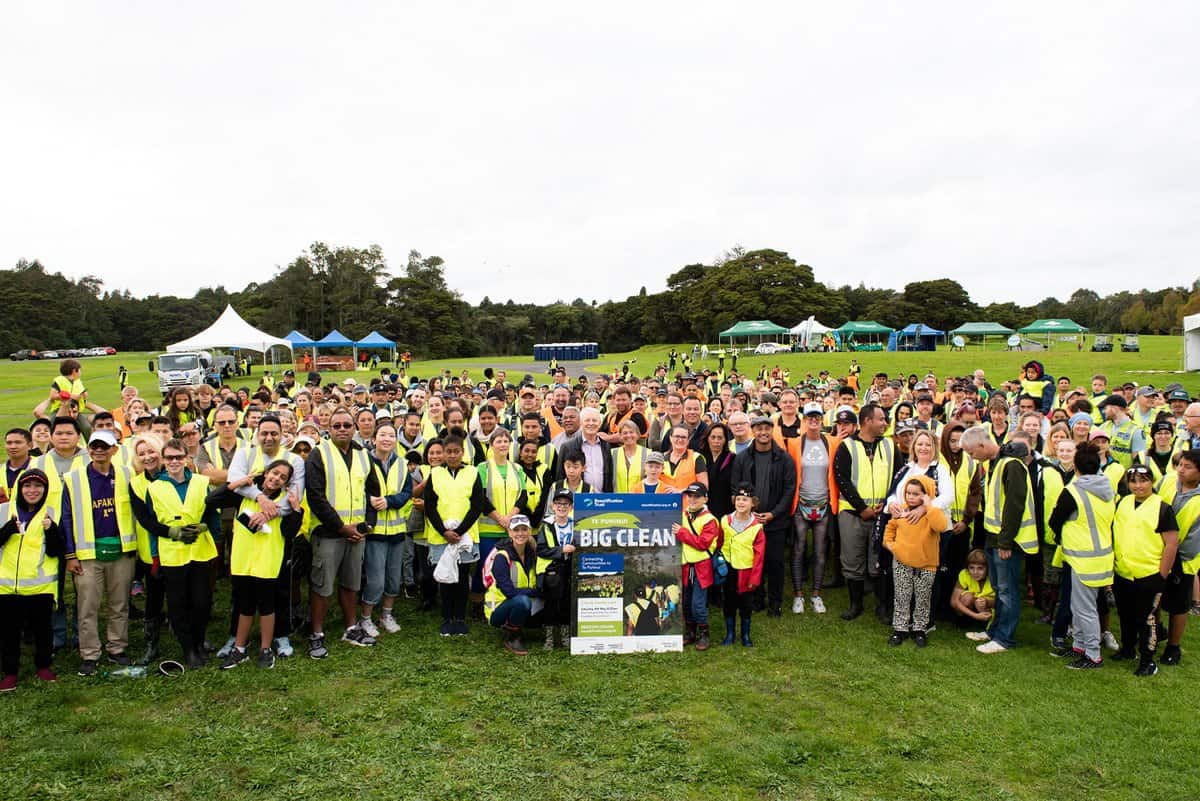 Puhinui, Tāmaki Makarau/Auckland
The 12km-long Puhinui Stream was once considered the most polluted of the Auckland region's monitored waterways. Restoration work has been carried out since 2003 and the Wiri School tamariki are the latest chapter in this story. Over the past three years with the help of volunteers, corporates and Eke Panuku, the community has worked together to clear a 2km stretch of stream of waste and developed education initiatives to help restore pride in the awa…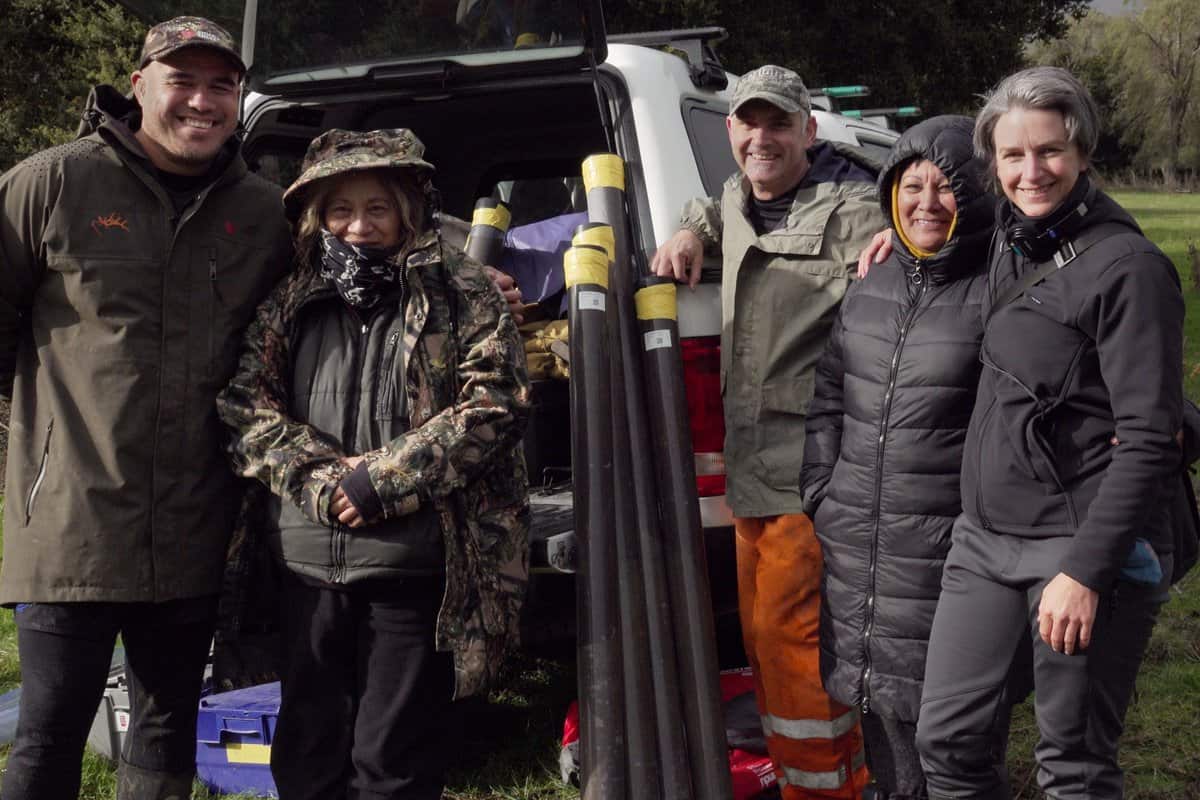 Rangitīkei, Manawatū
Ngā Puna Rau o Rangitīkei (NPRoR) is a large catchment group with an ambitious goal to provide for a whole-of-catchment approach to preserving and enhancing the mauri of the Rangitīkei Awa and community. They are undertaking fencing and planting work throughout the catchment, monitoring freshwater health, teaching others about issues associated with the Awa, and working to implement a plan they developed in 2019 to improve catchment freshwater health…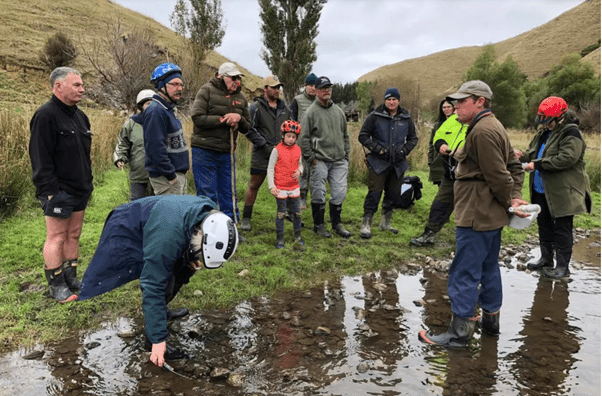 Upper Waipoua, Wairarapa
The Upper Waipoua Kaitiaki Group, established in 2018, is one of many groups working within the Wairarapa to improve local water quality. In addition to introducing monitoring activities, the group, which is primarily made up of local farmers, has put significant effort into fencing and planting activities to try and reduce the chances of E. coli and other harmful bacteria and substances entering the Upper Waipoua…
River Voice (Reo Mō Te Awa) Award Winner – Forest & Bird
The Reo Mō Te Awa Award celebrates a person or organisation that is an outstanding advocate and communicator of freshwater environmental issues.
Selected by trustees of the New Zealand Rivers Trust, the recipient of this award is acknowledged for their credibility, influence and relevance and their proven ability to deliver results against their objectives.
New Zealand Rivers Trust judges selected Forest & Bird as the 2021 recipient of this Award in acknowledgement of their significant influence on land and water management practices.
The judges commend Forest & Bird for their commitment to protecting wildlife and wild places in Aotearoa, and their 100-year legacy of positive impact on people and the environment.