Native fish can thrive in farmed catchments if we protect and restore their habitat 
25 October 2022
A fish habitat restoration project in Southland's Waituna Creek has shown it is possible to support thriving native fish populations in an intensively farmed catchment. 
Three years after the Living Water-led Waituna Creek transformation project began, Cawthron freshwater ecologists were delighted to see a ten-fold increase in the number of native fish present in areas of the stream where they placed large logs on the streambed to improve fish habitat.
Cawthron River and Lake Ecology Team Leader Dr Robin Holmes says the intervention involved doing a stocktake of fish species and numbers in the Creek, before pinning logs to the streambed in two 100m-long trial areas. The stream banks were also reshaped to ensure flood capacity was maintained and to allow space for riparian planting.
"The logs created deep spots beneath them and cover overhead to protect native fish from predators and low river flows during droughts. The structures also broke up the water current so the fish could feed more effectively," Holmes says.
"We found this was an extremely effective method for increasing overall fish numbers and for increasing the resilience and diversity of the fish community in the restored reaches. We managed to attract good numbers of Giant Kōkopu into areas of the Creek where they had been absent prior to the restoration actions which is fantastic."
Cawthron freshwater ecologist Dr Simon Stewart says the success of this project demonstrates the value of not getting overwhelmed by some of the bigger challenges facing freshwater ecosystems.
"This is a working area – an agricultural catchment and a network of waterways which are essentially drains.
"We need to improve water quality these waterways, but that's a much bigger, longer-term challenge, and it's important not to let that hold us back from taking on other freshwater environmental challenges that can provide relatively quick results."
"We've been so pleased to work with Living Water – a partnership between the Department of Conservation and Fonterra – on a project like this which has involved many stakeholders in Southland, including Te Ao Mārama, Fish and Game, Environment Southland, and local landowners."
Sarah Yarrow, Living Water National Manager says the engagement with landowners for this project has been priceless. 
"When the neighbouring farmers are involved and see the positive impact rehabilitation has had on the fish, they are motivated, leading to more on-farm action and enthusiasm to work together on other catchment-wide interventions."
Both Stewart and Holmes hope the study can shine a light on how important lowland freshwater environments are for supporting our native fish populations, and how habitat restoration can achieve great results even in highly modified streams within agricultural landscapes that might not have the best water quality.
"Lowland streams and drains have huge potential to support our native freshwater fish populations and we'd love to see it made easier for more projects like this to be greenlighted so we can start to see an improvement in the biodiversity of our creeks, streams and rivers."
To read more about the project, visit the project webpage here.
Watch an episode of My Southland Story about the project here.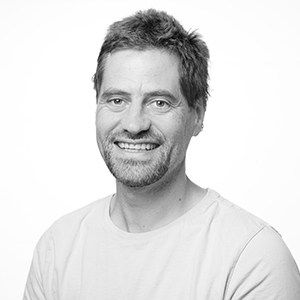 Robin Holmes
River and Lake Ecology Team Leader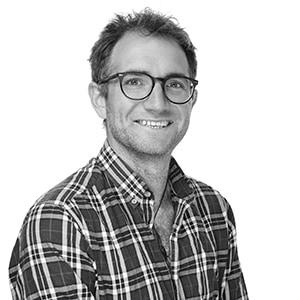 Simon Stewart
Freshwater scientist