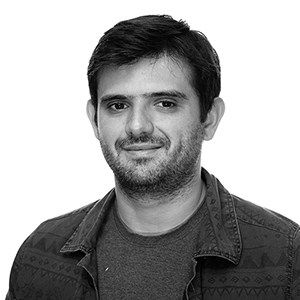 Bruno Araújo
Aquaculture Scientist – Fish Physiology and Nutrition
ole at Cawthron
Bruno is a passionate researcher with a background in aquatic organism physiology and nutrition. Over the past 10 years his research has focused on improving the performance and quality of several fish and prawn species in Australia, Portugal, Mexico, and Brazil.
Bruno's main areas of expertise include the evaluation of alternative ingredients, development of specific and sustainable aquafeeds, and the influence of specific nutrients on the performance and metabolism of aquatic organisms.
Today Bruno's research focuses on developing sustainable diets for Chinook Salmon using New Zealand ingredients, with the aim of improving their performance and quality (especially related to the omega-3 fatty acid levels), and contributing to the development of a local green aquafeed industry.
Technical skills, experience and interests
Evaluation and characterization of potential ingredients for aquafeeds
Aquafeeds formulation and manufacture
Animal nutrition
Energetic metabolism
Development of specific nutritional trials
Application of physiologic bases to improve fish performance, health, and quality (omega-3 fatty acids)
Qualifications
PhD Physiology, University of Sao Paulo, Brazil, and CSIRO (Commonwealth Scientific and Industrial Research Organization), Australia, 2016

MSc Physiology, University of Sao Paulo, Brazil, 2011


BSc. Biology, University of Mogi das Cruzes, Brazil, 2006