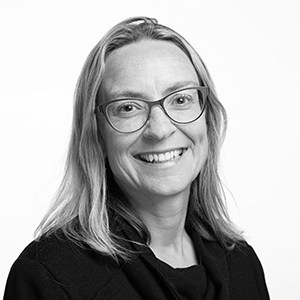 Serean Adams
Manager – Aquaculture 
Role at Cawthron
Serean is the Aquaculture Group Manager at Cawthron and is passionate about New Zealand's Aquaculture industry and its future.
Serean works closely with the aquaculture industry and with government to carry out and enable research and development that will help grow New Zealand's blue economy.
Serean has led a number of scientific programmes at Cawthron and currently leads the Shellfish Aquaculture Platform and the Sustainable Seas National Science Challenge's Blue Economy Seaweed Programme. 
Serean's primary area of technical expertise is the development of technologies supporting hatchery production such as cryopreservation and triploidy. She is also interested in aquaculture for functional foods, bioactives and higher value products.
Technical skills, experience and interests
Reproduction and developmental biology in aquatic species
Triploidy
Cryopreservation
Marine biotechnology
Conservation biology
Ecotoxicology
Qualifications
PhD. University of Otago, 2003
PgDipSci. University of Otago, 1998
BSc. University of Otago, 1997
PADI Divemaster