Prof Bronwyn Hayward to deliver climate focused keynote address at 2022 Thomas Cawthron Memorial Lecture
21 June 2022
Climate change will be the focus of the 2022 Annual Thomas Cawthron Memorial Lecture, as Cawthron Institute announced today that Professor Bronwyn Hayward of the University of Canterbury will deliver the keynote address.
As a professor in the department of Political Science and International Relations at University of Canterbury, Professor Hayward's contributions to work on youth, sustainability and climate change issues have earned her many accolades, including being made a member of the New Zealand Order of Merit in 2021 and being awarded the Westpac/Stuff Supreme Woman of Influence and Environment awards in 2022.
Professor Hayward says her talk, entitled 'Our children's climate and how we can make a difference', will unpack the chaotic legacy that today's adults are leaving behind for future generations.
"Our inaction is creating a precarious future for our tamariki and rangatahi, of significant environmental, social, and economic risk, growing inequality and weakening democracies," Professor Hayward says.
"There are actions we can and should take now to enable a 'long view' in policy and science decision making that could make a big difference and I believe it's not too late to act.
"I'm so pleased to have been invited to speak so that I can outline some key steps I think we can take now in Aotearoa New Zealand that will help to create a fairer, more secure future for all."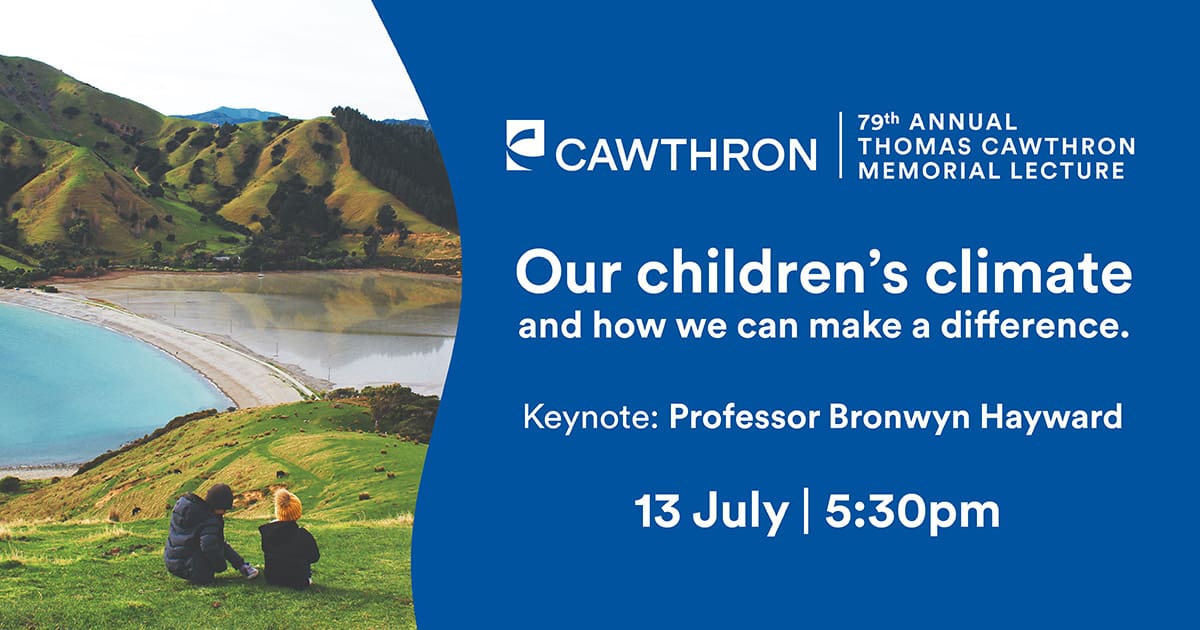 Cawthron Institute Trust Board Chair John Palmer says the subject of climate change is a fitting focus for the Annual Lecture in 2022.
"Cawthron's approach to science is influenced by our past and Thomas Cawthron's legacy that science can create a better future for us all," Palmer says.
"We all need to be dedicating significant time and resource to understanding the challenges climate change poses and the steps we can take for meaningful action."
"Climate change is a core focus for Cawthron Institute in almost every area of research we do, particularly in the fields of aquaculture, food safety, freshwater and marine ecosystems and biosecurity."
Cawthron Institute's Te Rerekohu Tuterangiwhiu, a Kaiarahi Rangahau Kaimoana (Māori Seafood Research Champion), will deliver a supporting address, followed by a live audience Q&A with both speakers, facilitated by event MC Damian Christie of Aotearoa Science Agency.
The lecture will be live-streamed via www.cawthron.org.nz/annual-lecture from 5.30-7.00pm on Wednesday 13 July 2022. Limited tickets to the physical event at Nelson School of Music are available to members of the public via the event website.
For more information visit www.cawthron.org.nz/annual-lecture.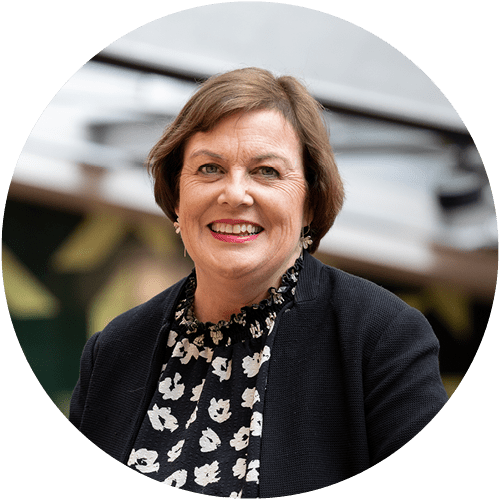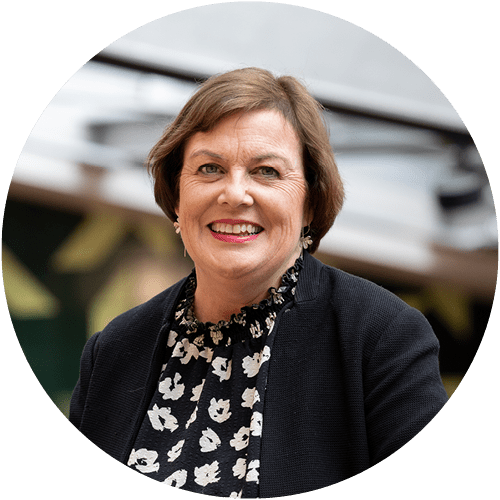 2022 Thomas Cawthron Memorial Lecture Keynote Speaker Professor Bronwyn Hayward