Thank you! 
This year's expo saw 273 science experiment, research, technology and art exhibits created by just over 600 students from 19 schools on display at Founder's Heritage Park in Nelson on 22-23 August. These projects were assessed by 56 volunteer judges. Prizewinners will be announced in October.
Scroll down for more info about the event.
Welcome to the Cawthron Scitec Expo.
This event encourages and supports Nelson Tasman students to explore science through topics of personal interest.
Independent judges, including Cawthron scientists, review entries, interview students and provide individual feedback to all entrants. Plus there's a raft of prestigious awards and cash prizes up for grabs.
Our founder, Thomas Cawthron, believed science was the key to a better future. This event sees local schools, organisations and businesses collaborating to inspire the next generation of scientists in Te Tau Ihu.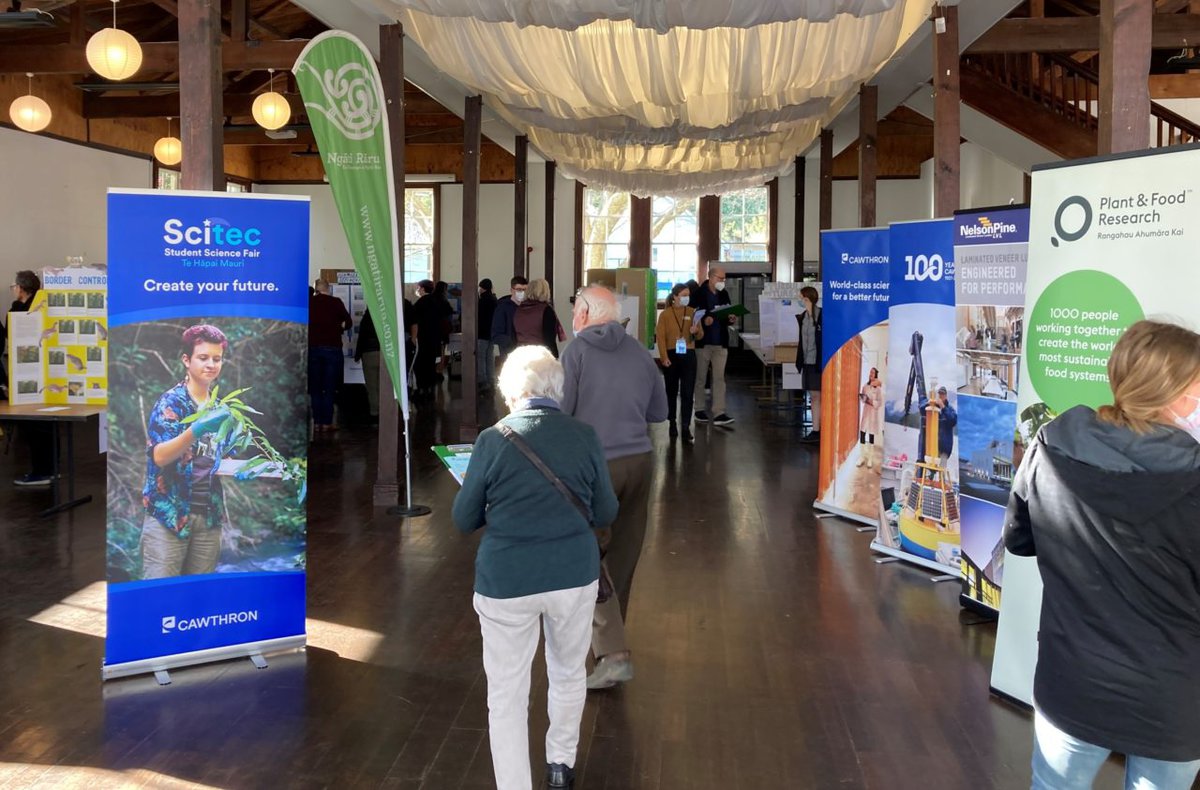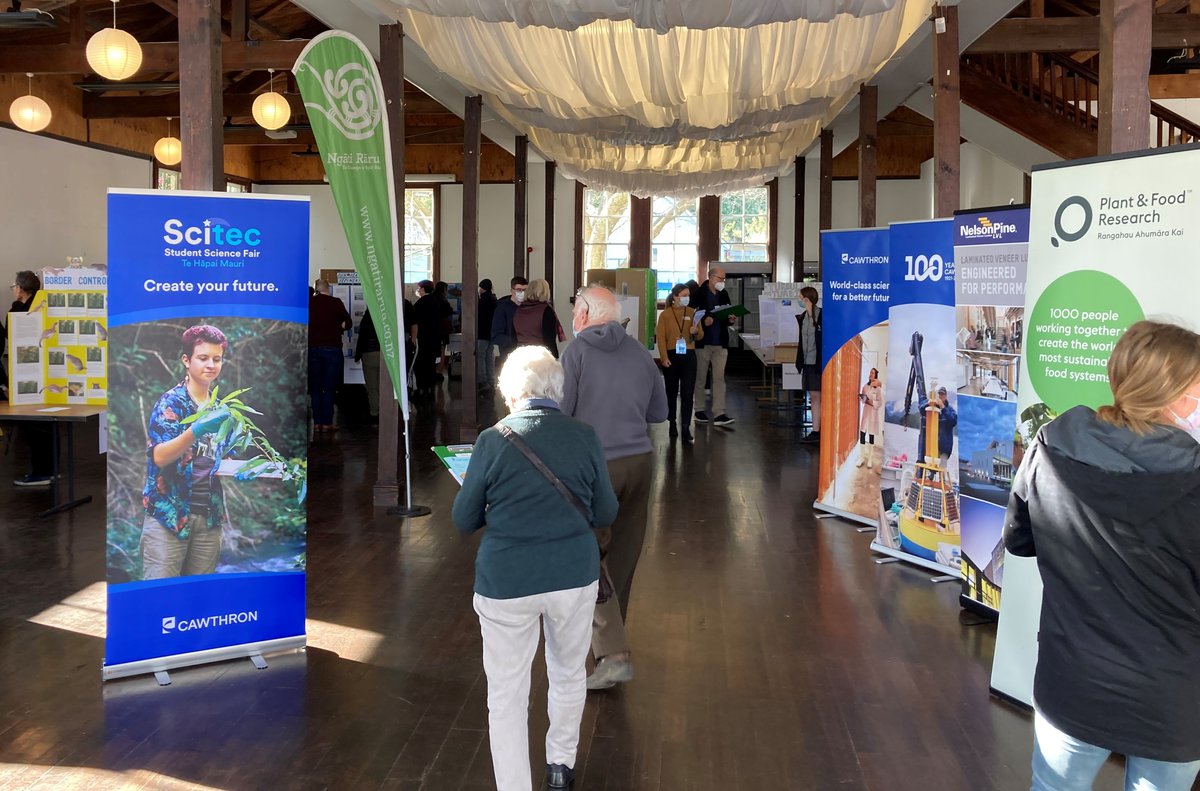 Scitec Expo 2023.
This year is a full expo for Years 1-13. All primary, intermediate and secondary students from Nelson-Tasman were eligible to enter.
Stay tuned to this webpage or sign up to our newsletter to remain up-to-date on information about this year's event, and future Scitec Expos.
Monday 24 April
– Registrations open online. We recommend you don't register until your project is well underway.
Wednesday 2 August 
– Registrations close
Friday 18 August
– Deadline for communication award videos and digital entries to be submitted.
Monday 21 August (2pm – 5.30pm)
–  Physical projects to be dropped off at Founders Park. 
Tuesday 22 August
– Judging Interviews 9am – 3pm. These will be scheduled in school groups and offered via video conferencing where required.
– Public viewing 3:30pm – 6pm
Wednesday 23 August
– Remaining judging interviews and conclusion of expo
Wednesday 11 October (4pm – 5.30pm)
– Prize winners will be celebrated at a prizegiving cermony held at Pūtangitangi Greenmeadows Centre in Stoke
Planning to enter this year?
Our Student/Teacher guide helps you plan your project, explains the requirements of the various categories you can enter and details prizes.
Top tips from our judges.
Become a Scitec judge.
Every year we rely on a large team of volunteer judges to make this educational opportunity available to the tamariki of our region.
Do you have what it takes to guide students on their journey of scientific discovery? If so, we'd love you to be involved. 
2022 Scitec Expo.
The four Supreme Awards – $500 and a trophy – went to Edward Henderson of Nelson College (Science), Keshia Linyard of Nayland College (Art), Brooke Robinson of Waimea College (Research) and Max Foy and Waimea College (Technology). Max is absent from the photo below. Further details about the 2022 expo, including a full list of winners, is available here.
View some of the award-winning projects from 2022 here.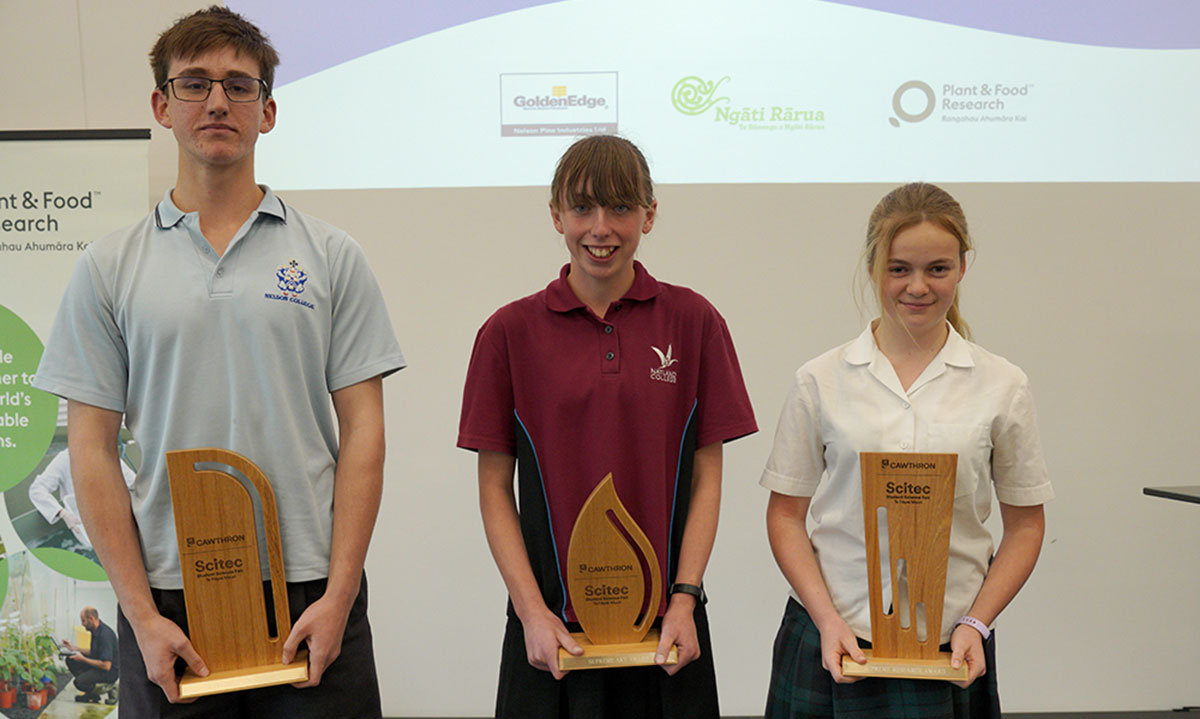 Gold Sponsors 2023.
One of the most valued aspects of the Cawthron Scitec Expo is the strong participation and engagement it attracts from local businesses and organisations that appreciate the value of science and education.
Our tremendous thanks to Forsyth Barr,  Nelson Pine Industries and Ngāti Rārua for supporting this year's expo as Gold Sponsors.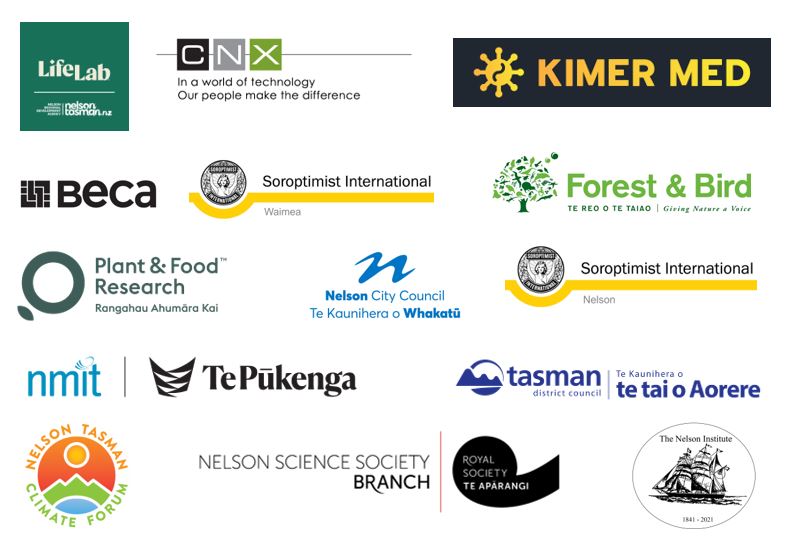 Ministry of Inspiration
Mister Science
New Zealand Statistical Association
Continental Event Hire Nelson 
Become a Scitec sponsor.
Please get in touch if you'd like to find out more about sponsoring this event in 2023.