Cawthron

Institute

formalises

global

algae

R&D

partnerships

 
A contingent of global algae experts gathered in Nelson last week for a Cawthron Institute-hosted workshop focused on algae research, biomass production, geothermal resources, and production and application of algal bioactive compounds and components. 
Approximately fifty delegates from countries including New Zealand, Sweden, Norway, Iceland, Belgium, France, Netherlands, Namibia, Chile, USA, and the UK were strongly focused on taking advantage of opportunities for knowledge sharing and collaboration, with several organisations signing Memorandums of Understanding to formalise their intent to partner to recognise the potential of algae. 
Cawthron Institute's Science Impact Manager Johan Svenson led the three-day workshop, which he said also enabled Cawthron to showcase its world-class aquaculture and algae research facilities. 
"Cawthron Institute is incredibly ambitious in what we hope to achieve with algae – we're thinking big and thinking global – so we wanted to get a really broad group of experts together spanning the entire value chain from ecology to end-use," Svenson says. 
"Our goal was to give participants the chance to learn more about New Zealand's algal research and natural resources, which is why we invited a range of people from within New Zealand's algae sector to join us to interact, engage and network. 
"We also hoped this would be a chance to begin working towards joint research and commercial projects within the production and utilisation of algae, including our efforts with existing Swedish, Norwegian and Icelandic partners on joint European Union Horizon Fund bids that are currently under development." 
Jan Erik Olsen, Research Director for Marine Biotechnology at Norweigan food research institute Nofima attended the workshop and says it was attended by a 'highly-relevant and interdisciplinary collection of representatives from applied research institutes, companies, and other organizations.'  
"The limited number of participants and the fact that these were focused on applied research and solutions, led to intriguing discussions and great networking opportunities," Olsen says. 
"After three days with Cawthron, I believe there will come up collaboration initiatives and interesting projects that will add value to the organizations, companies and society." 
For Cawthron, Svenson says there is a lot to be gained from collaboration, including knowledge sharing, which is particularly valuable for New Zealand's fledgling algae sector. 
"Many of the international participants come from countries with well-established algae sectors, so they can tell us a lot about what to do and what not to do." 
"One of the common themes in their advice was that working together would support shared success, because no one organisation can possess all the capability or knowledge to do it all alone.  
"They were also extremely positive about the potential algae holds for New Zealand with our large ocean estate and over 1200 species of seaweed in addition to a virtually untapped microalgal resource."  
Cawthron Institute signed two MOUs – one with RISE Research Institutes of Sweden and another with Iceland's Matís – a research institute focussed on food science and biotechnology. 
Svenson said that in Cawthron's case, partnering with RISE was beneficial for both organisations because of their complementary focus on marine research. 
"Cawthron holds expertise in research and development focused on blue technology, environmental DNA and biosecurity, and RISE has expertise in offshore energy and marine material design and testing." 
"In the case of Matís, there are similarities in the scale of the work they do, as Iceland is also a small, isolated country with significant marine and geothermal resources, and they have been mostly focused on wild caught fish and optimised use of marine by-products, so we could learn a lot by working together."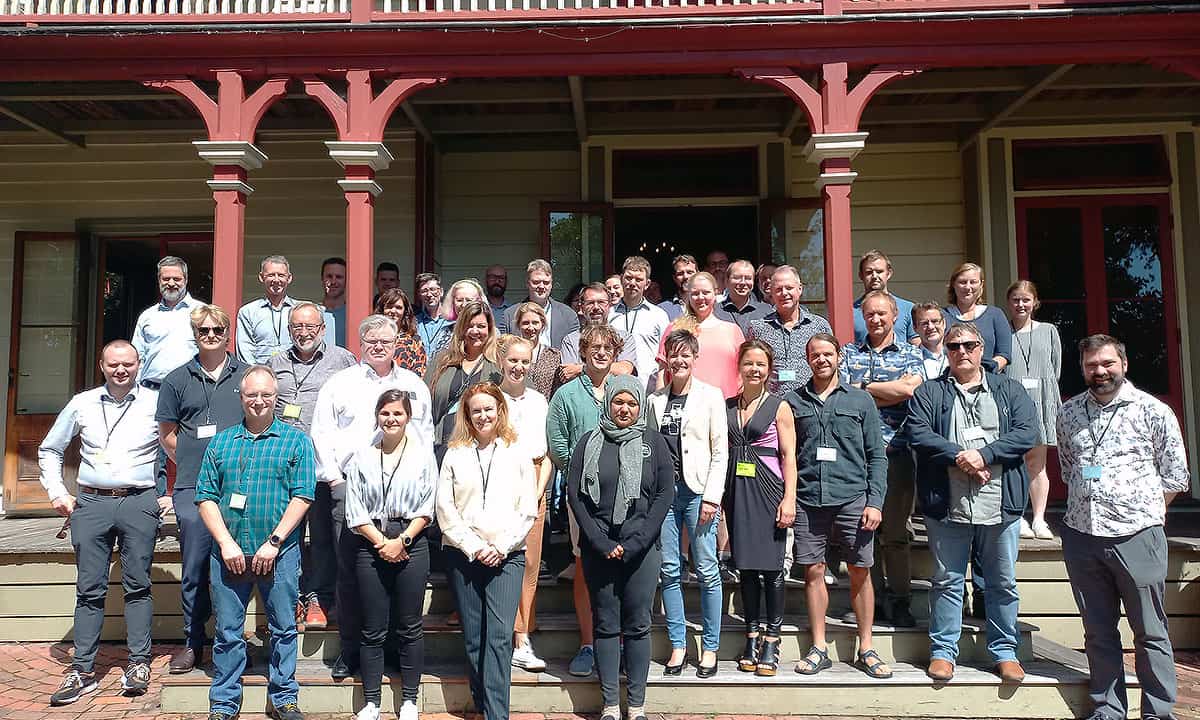 Image: Cawthron Institute. Delegates from around the world gathered together at Nelson's historic Fairfield House for part of the three-day workshop.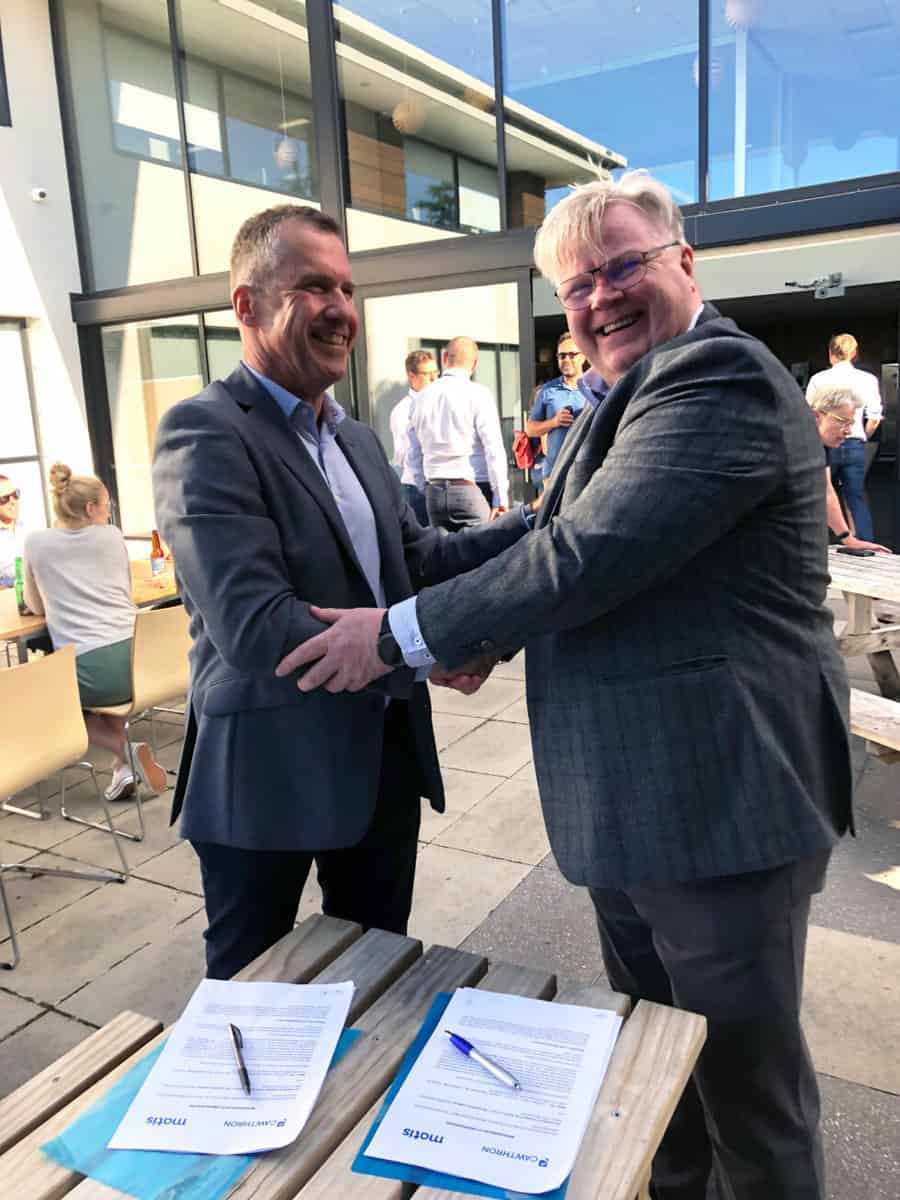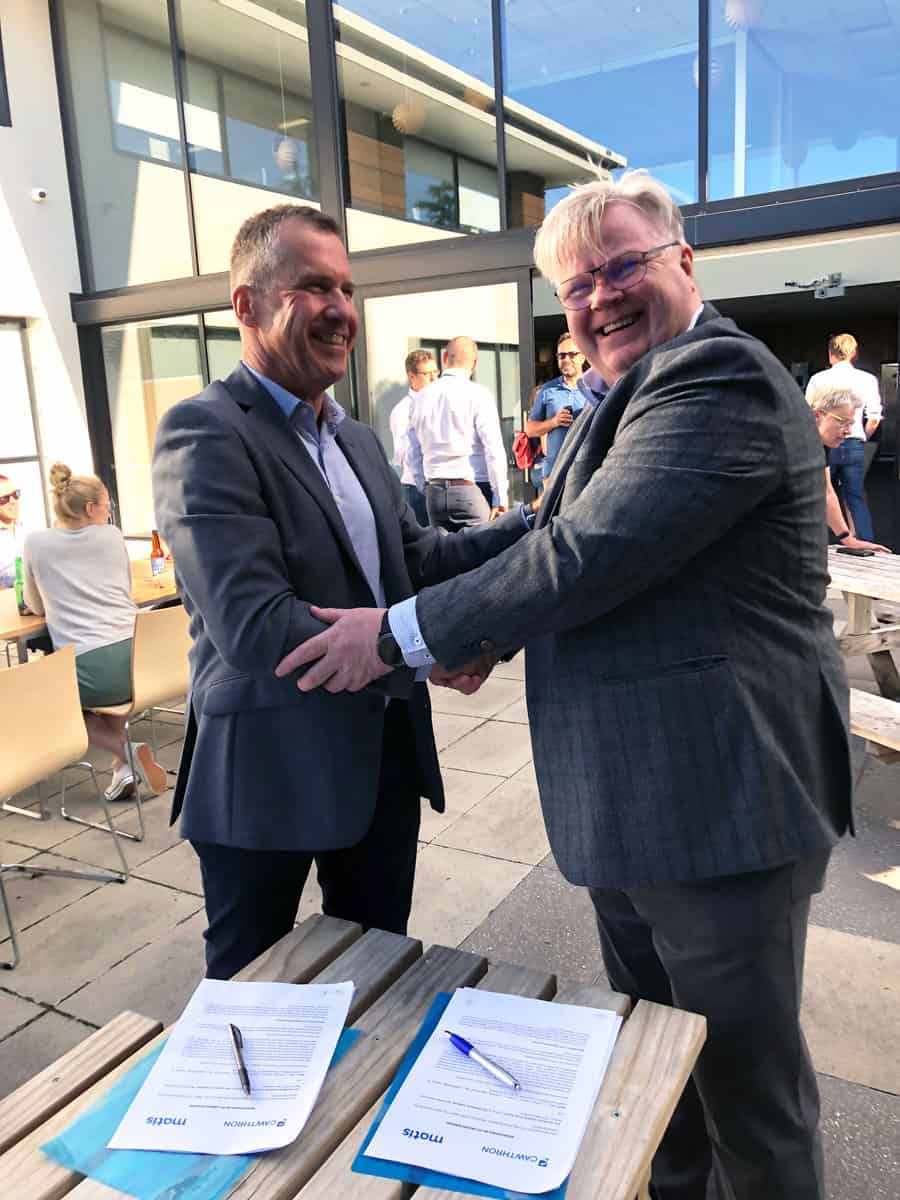 Image: Cawthron Institute. Cawthron Institute CEO Volker Kuntzsch and
Oddur M. Gunnarsson, CEO of Iceandic research institute Matís sign a MOU, formalising their intent to partner to realise the potential of algae.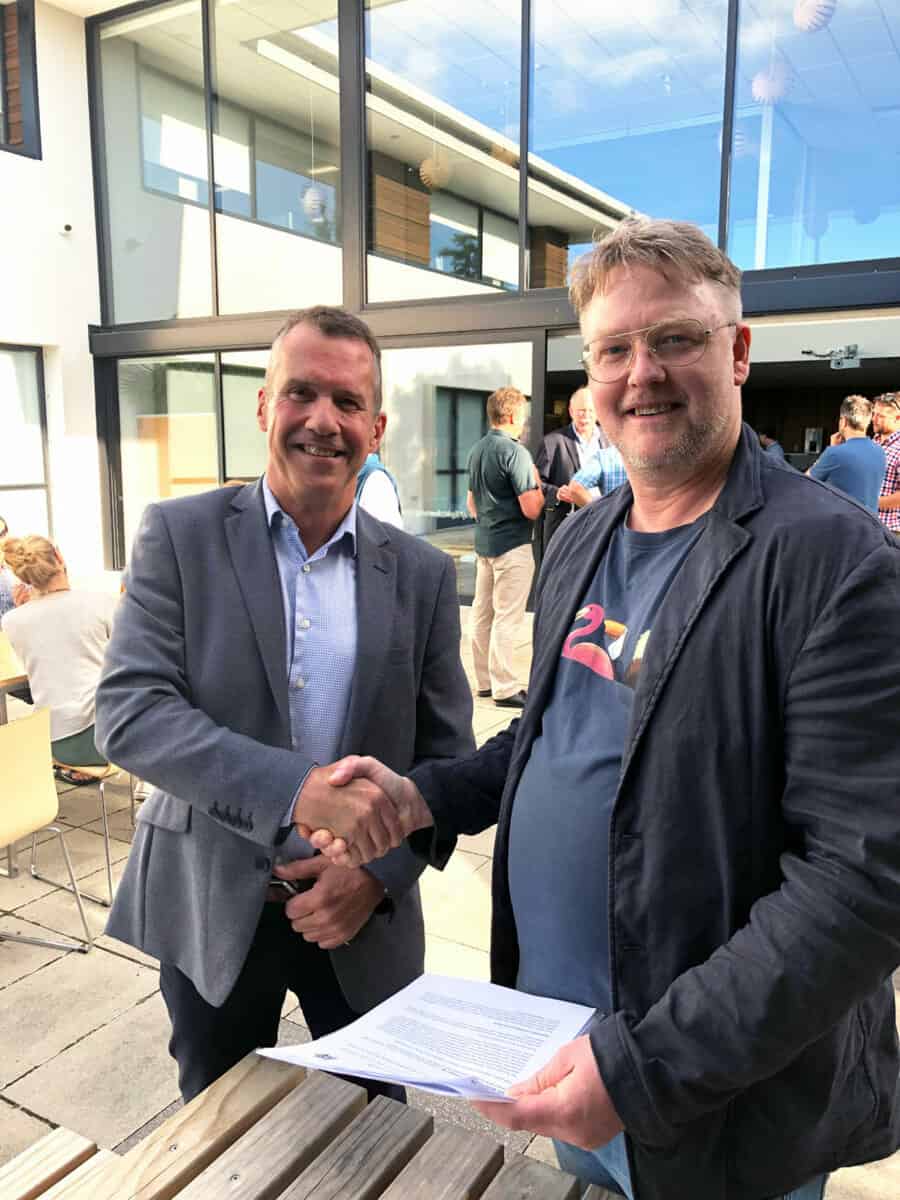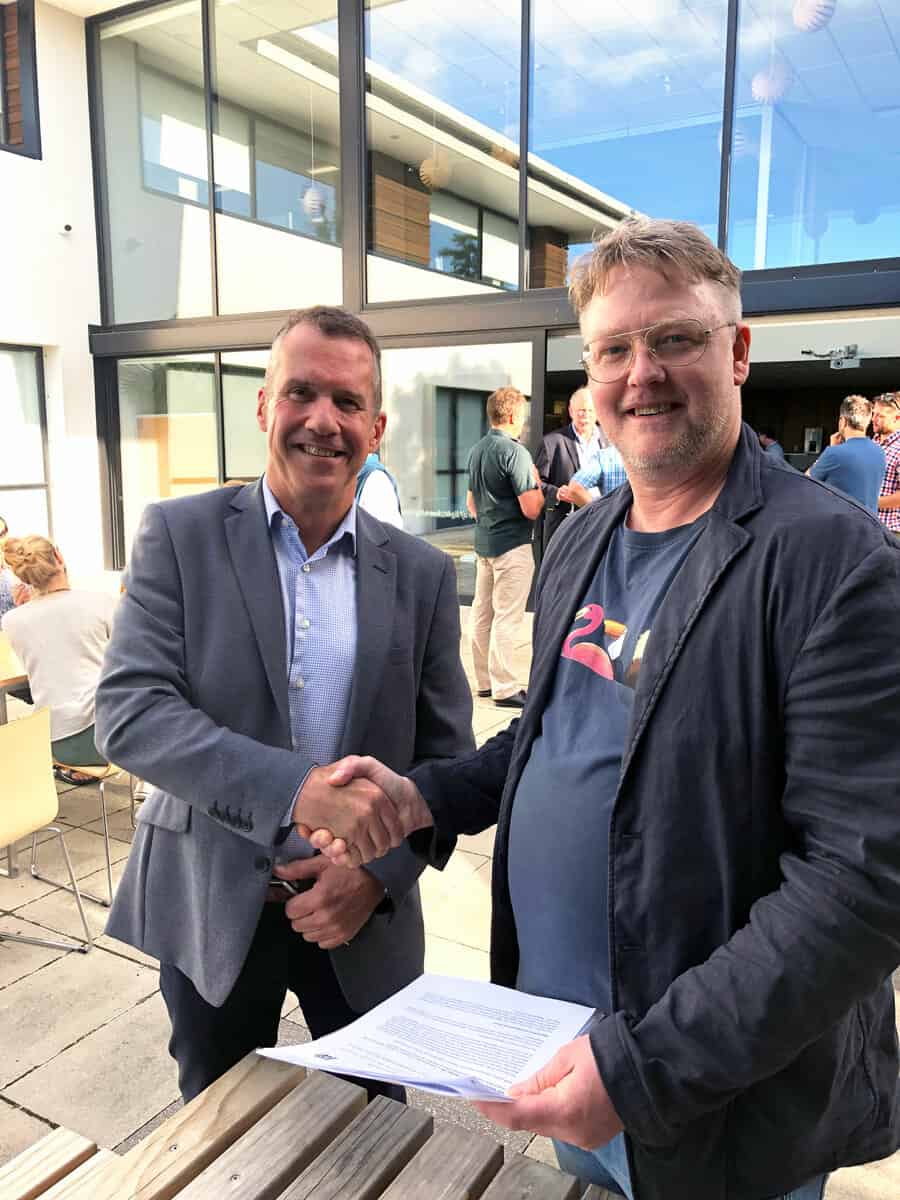 Image: Cawthron Institute. Cawthron Institute CEO Volker Kuntzsch and
Benny 
Lyvén, Business Development Director at RISE Research Institutes of Sweden.