Cawthron

Laboratories

announce

mid-year

opening

of

new

testing

facility

in

Tāmaki

Makaurau

Auckland

 

 

 
Cawthron Laboratories, the analytical testing arm of Whakatū Nelson's Cawthron Institute, has announced it will open a new analytical testing laboratory in Tāmaki Makaurau Auckland in mid-2023.  
Cawthron Laboratories offers customers a broad spectrum of food testing and product analysis services.   
Located in Māngere, the new facility expands Cawthron Laboratories' service capacity and supports existing efforts to provide a full spectrum of testing services to customers in any part of the country, with prompt turn-around times for results regardless of location.  
Cawthron Laboratories Manager Paul Parker says this expansion builds on the strong relationships Cawthron already has with customers in the North Island and creates opportunities for new customers by increasing confidence in the accessibility and reliability of their testing services.  
"Our fully accredited laboratories have provided testing services to Aotearoa New Zealand's food and natural products sector for over 40 years and we're really proud of our continued growth."  
"Opening a North Island laboratory is an exciting new chapter for us and one that will help us forge new relationships in the North Island."  
Parker says Cawthron Laboratories' customers highly value the flexibility and tailored solutions that his team of technicians and research and development scientists can offer, which is why accessibility is an important element.  
"Many of our customers absolutely depend on us to give them line-of-sight and direct access to technical support because they have tight timeframes to meet for export and food safety requirements."  
Cawthron Institute Chief Executive Volker Kuntzsch says Cawthron Laboratories is a nationally significant provider of testing services that supports Aotearoa New Zealand's food industry by ensuring the safety of their product for domestic supply and export markets.  
"One of Cawthron Institute's core objectives is to secure the safety and sustainability of food, and the services we offer through Cawthron Laboratories is critical to us achieving that vision."  
"From seafood, oils and milk powder to a range of other food and natural products, our testing services play a critical role in supporting Aotearoa New Zealand's food system."  
Although the new laboratory isn't set to officially open until mid-year, Kuntzsch says customers in the North Island are welcome to make enquiries now about the services available.  
"We will officially hit the ground running in early July, but we are eager to start talking to customers now about the difference we can make to their business."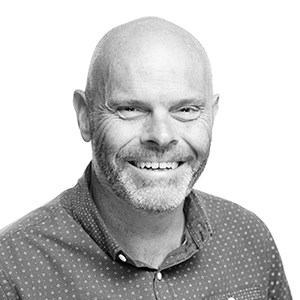 Paul Parker
Manager, Cawthron Laboratories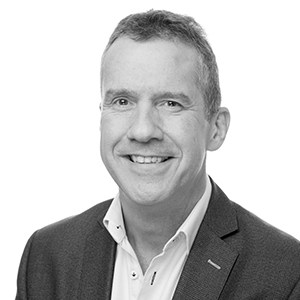 Volker Kuntzsch
Chief Executive, Cawthron Institute