Cawthron summer scholarship programme provides a taster for a career in science
10 November 2021
Cawthron Institute has welcomed four Summer Scholarship recipients this week to commence their highly sought after summer research placements.
Each summer Cawthron Institute offers 10-week scholarships to undergraduate students, providing them with an opportunity to contribute to an active scientific research project and be mentored by top Cawthron scientists. All scholars are high academic achievers, have contributed to community activities, and are strong advocates for the environment and science-led research.

Breanna Hindmarsh (Te Aitanga a Hauiti, Ngāti Ira, Ngāti Porou) received the Te Pītau Whakarei Karahipi which is offered in partnership with Ngā Pae o te Māramatanga. Breanna is studying at Victoria University of Wellington and her project is about seagrass restoration. "I aim to learn more around the importance of seagrass and be able to share what I learn with others. Having grown up with a deep respect and connection with the marine environment I'm excited to take part in this project," said Breanna.

Also studying seagrass is Rachel Hooks (Ngāpuhi), who received the Emerging Scientist Scholarship. This scholarship is being funded by Nelson City Council. She has just completed her final year of her Bachelor of Science degree at Victoria University of Wellington. Rachel said "I'm interested in the ways that we can sustain productive and healthy marine ecosystems. A goal for this project is to make the propagation of seagrass accessible to the public so that the community could aid in the restoration of declining seagrass meadows."
Layla Sudol received the Theodore Rigg Scholarship. Layla is currently studying at the University of Otago and while at Cawthron says that she wants to learn about the unique features of an ecologically important polychaete species and gain experience in working alongside world class scientists. "I am interested in learning how food webs are interconnected and how climate change stressors and extreme events, for example, marine heat waves impact marine ecosystems," said Layla.
Emma Warmerdam received the Kathleen Curtis Scholarship. Her project will focus on developing detection tools for bacteria in shellfish. Emma has just completed her final year of a Bachelor of Science degree at Victoria University of Wellington and says she is passionate about marine biology and wants to apply this knowledge to real-world applications that will improve our environment, wellbeing and industries. "I look forward to developing my laboratory skills, gaining experience in a research role, and getting a taste of what a career in science is like," said Emma.
The scholarships are supported by Cawthron Institute, partnerships and donations as part of its philanthropic science education programme. The scholarships, worth $6,000 each, are open to students enrolled at a New Zealand tertiary institution and give students the chance to experience the challenges and rewards of real-world research. Donations are invited for the 2021-2022 scholarships – email
[email protected]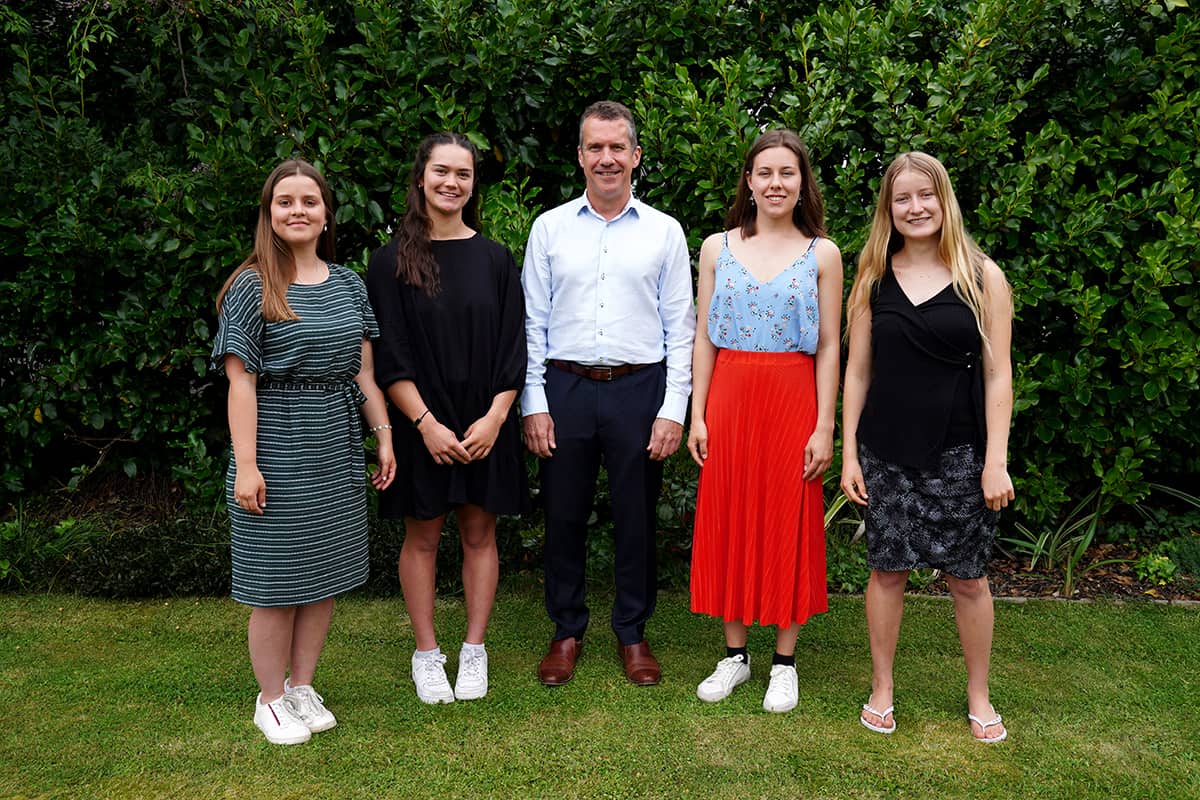 Image: Cawthron Institute. 2021 Cawthron Summer Scholarship recipients with Cawthron CE Volker Kuntzsch. L – R: Rachel Hooks, Breanna Hindmarsh, Emma Warmerdam and Layla Sudol.