Cawthron to host aquaculture climate change resilience & ocean acidification conferences
Nelson's Cawthron Institute is preparing to host delegates from New Zealand and abroad next month at two conferences dedicated to exploring how climate change is affecting our marine environments and the blue economy industries that depend on them.
The first event is the New Zealand Ocean Acidification Conference on 17 August, hosted jointly by the Cawthron Shellfish Aquaculture Research Platform and the NZ Ocean Acidification Community. This conference will bring together academics from across New Zealand, along with selected international scholars, to present the latest research on ocean acidification.
Cawthron scientist Joanna Copedo, who chairs this workshop, says several prestigious speakers have been confirmed for the day-long event, covering a range of topics from marine chemistry to animal physiology. Registrations to attend this conference are open until the 25th July.
Cawthron senior shellfish scientist, Dr Norman Ragg, says they have developed these two adjoining conference days to honor the legacy (and tenth anniversary) of the joint NZ-US Ocean Acidification in Aquaculture workshop, held in Nelson in 2013.
"Today the environmental challenges are more complex, but solution remains in the aligning of good science, responsible stakeholders and effective policy makers in a single, solution-focused forum."
The second event on 18 August is the Climate Change Resilience in Aquaculture Symposium. This symposium aims to bring together representatives from the aquaculture industry, government, iwi groups, science institutions and universities to discuss climate change challenges in the aquaculture industry, and our adaptation and mitigation options.
"Our goal for this symposium is to highlight the opportunities and tools we have to ensure a sustainable, thriving aquaculture industry for Aotearoa in a changing climate – as long as we work together," says Dr Jessica Ericson, Cawthron aquaculture resilience scientist and symposium coordinator.
Registrations are now closed for the Climate Change Resilience in Aquaculture Symposium as the symposium is fully subscribed.
Further information on this event can be found on the conference website: http://nzoac.nz/conference.
Please get in touch with Jess Ericson or Joanna Copedo if you have any additional queries.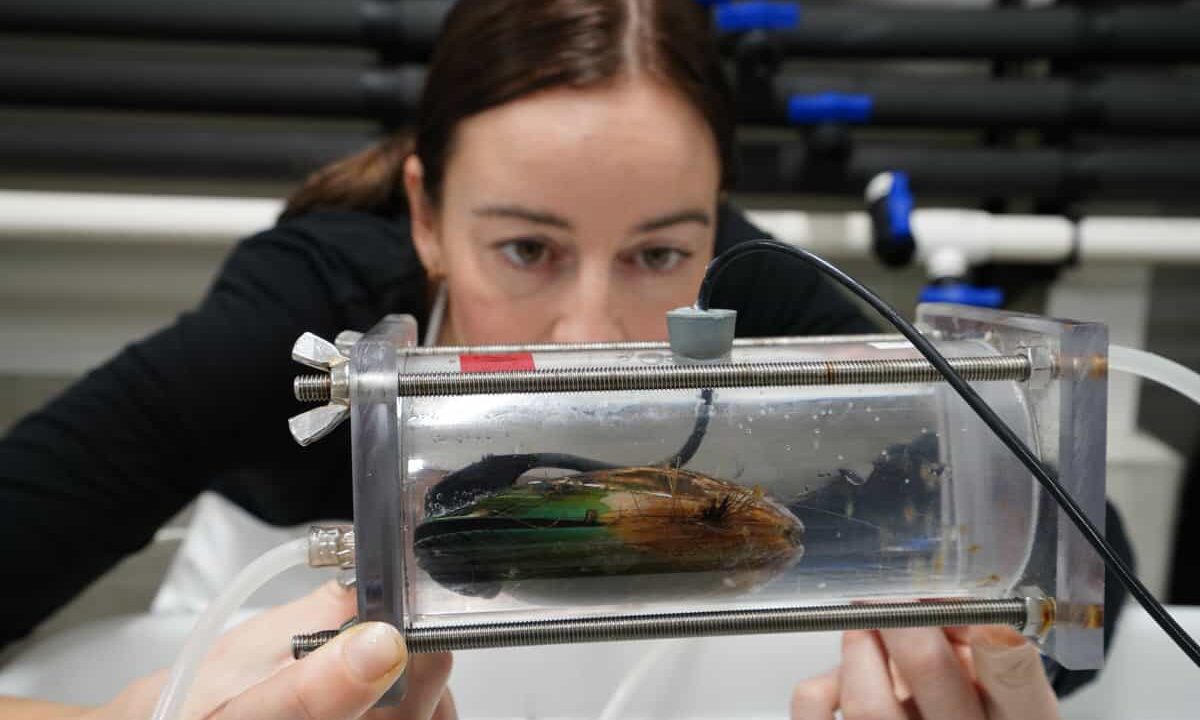 Image: Cawthron Institute. Dr Jess Ericson handles green lipped mussel fitted with biosensors as part of thermotolerance trial.