Fostering a pipeline of future scientists and scientific leaders
Cawthron Institute welcomed seven Summer Scholarship recipients this week to commence their highly sought-after summer research placements.
Each summer Cawthron offers 10-week scholarships to undergraduate students, providing them with an opportunity to contribute to an active scientific research project, and be mentored by Cawthron scientists.
All scholars are high academic achievers, have contributed to community activities, and are strong advocates for the environment and science-led research.
The 2022-23 scholars are:
Irisa Hudson – Seagrass restoration (Emerging Scientist Scholarship)
Demi Fern – Seagrass restoration (Emerging Scientist Scholarship)
Laura Neale – Properties of phycobiliproteins in karengo (Emerging Scientist Scholarship)
Sylvia Orr – Understanding tuna consumption patterns in Whakakī Lake (Kathleen Curtis, Lady Rigg Scholarship)
Ashleigh Bunning – Superfoods to enhance greenshell mussel spat resilience (Emerging Scientist Scholarship)
Akash Pai – Ocean Technology research and development (Sir Theodore Rigg Scholarship)
Toiroa Whaanga Davies – Mātauranga Māori research and learning resources (Te Pītau Whakarei Karahipi for a Māori undergraduate student: this scholarship is offered in partnership with Ngā Pae o te Māramatanga, New Zealand's Māori Centre of Research Excellence).
The scholarships are part of Cawthron's philanthropic science education programme, which is funded through a mix of donations, partnerships, and Cawthron's own charitable funds. The scholarships are part of Cawthron's commitment to growing the pipeline of future scientists. So far, 27 scholarships have been awarded since the programme was introduced.
Dr Dana Clark, Restoration Ecology Team Leader, has previously supervised a summer scholar and said that the experience of mentoring was so satisfying that she has put up her hand to supervise two students again this summer. Both scholars will contribute to Dana's seagrass restoration research.
"Last summer we deliberately created a very challenging, essentially unconstrained opportunity to encourage creative input at the start. This would be very daunting for most, but the scholars really embraced this and went on to complete an excellent exploratory project," said Dana.
"Our seagrass restoration work has the opportunity to make a real difference in terms of enhancing biodiversity, supporting fisheries, improving water quality and helping to mitigate climate change. I'm delighted that through our philanthropic education programme we are able to offer these fantastic opportunities to science students who will hopefully get to see how research can have a significant impact."
The $6000 scholarships are open to students enrolled at a New Zealand tertiary institution and provide an opportunity to experience the challenges and rewards of research, working alongside Cawthron scientists.
Donations are invited for the 2022-2023 scholarships – for more information, please email us at [email protected]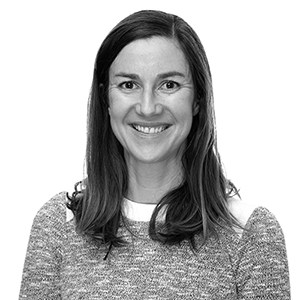 Dr Dana Clark
Restoration Ecology Team Leader