Nelson students become time-travelling lake detectives
8 April 2022
Helping students extract DNA from a banana has been one of the ways that Cawthron scientists have been teaching local tamariki about the biggest ever study of New Zealand lakes.
Lakes 380 is a national research programme co-led by Cawthron and GNS Science which began nearly five years ago. By collecting and analysing water and sediment samples from approximately 10% of Aotearoa's 3800 lakes, scientists are documenting the history of our lakes so that we can better protect them in future.
Jonathan Puddick (JP), a Cawthron scientist working on Lakes 380 project, said they were inspired to share their work with students because lake restoration is a multi-generational journey.
"Nearly half of Aotearoa's lakes have poor or very-poor water quality and we need to do something to halt and reverse that decline in lake health. One of our best hopes for protecting the health of our precious lakes is to get our tamariki passionate about them.''
The scientists developed three activities – extracting DNA from a banana, hunting for pollen in a sediment core and fishing for environmental DNA – which demonstrate the tools and techniques they use to look for clues in the lake history to determine the causes of deterioration in lake health.
Aimed at students in Years 5-8, the 1.5 hour workshop has so far been delivered to classes at Nelson Intermediate, Enner Glynn School and Victory Primary. Dates have been scheduled to deliver it to more schools next term and it will also be offered as a school holiday programme at the Elma Turner Public Library in Nelson in July.
"The team and I have really enjoyed engaging with the tamariki at schools," JP said.
"We've been really impressed at how well the students have grasped complex concepts such as environmental-DNA and paleoliminology, and how we can use these techniques to travel back in time, analysising sediment cores and and exploring the history of the lake."
Participating schools have welcomed the initiative. Victory Primary School teacher Suzy Garlick said her ākonga really benefited from doing "hands-on" science that connects to the real world.
"It was such a fantastic learning experience for our tamariki. They really enjoyed being able to contribute and discuss their prior knowledge on lakes and water whilst also getting to explore exciting new knowledge."
Supported by Cawthron Institute Trust Board, the workshops are part of Cawthron's commitment to invest in science-based community initiatives, projects and education activities in Te Tau Ihu. This is in the spirit of Cawthron's founder, the late Thomas Cawthron, whose generous bequest enabled the establishment of Cawthron Institute more than 100 years ago.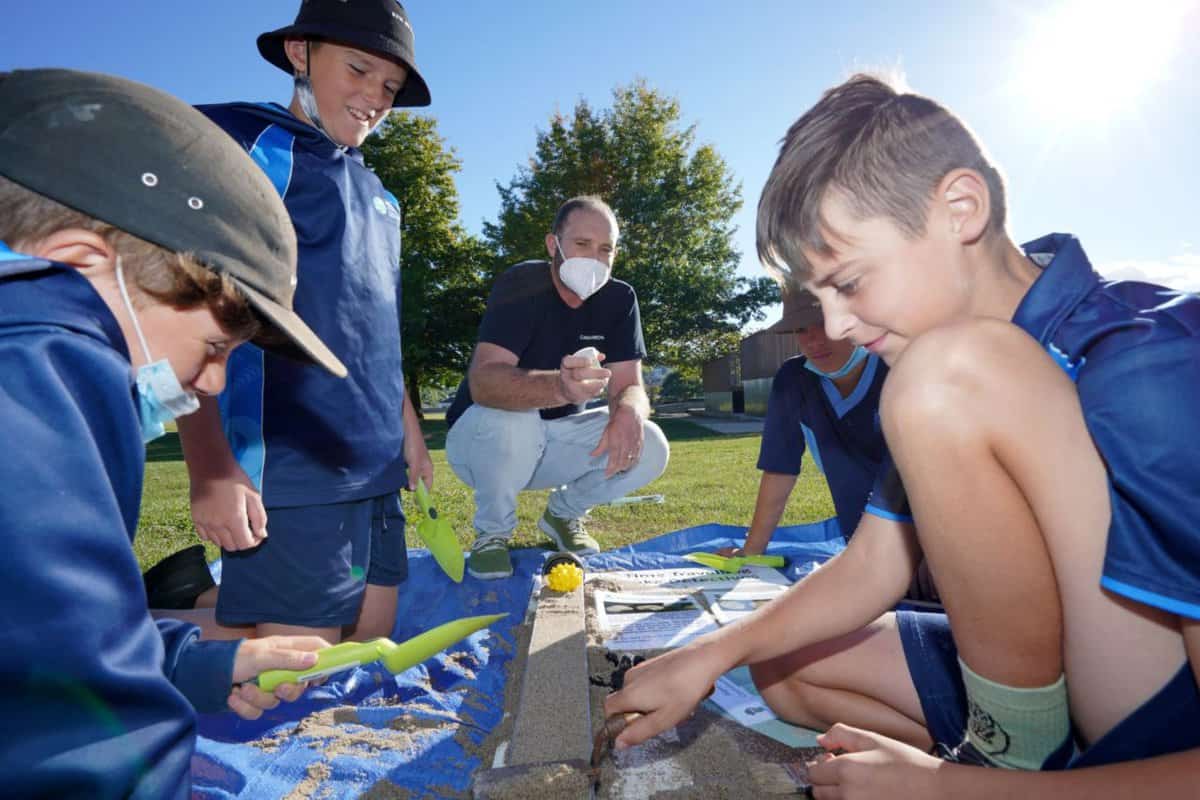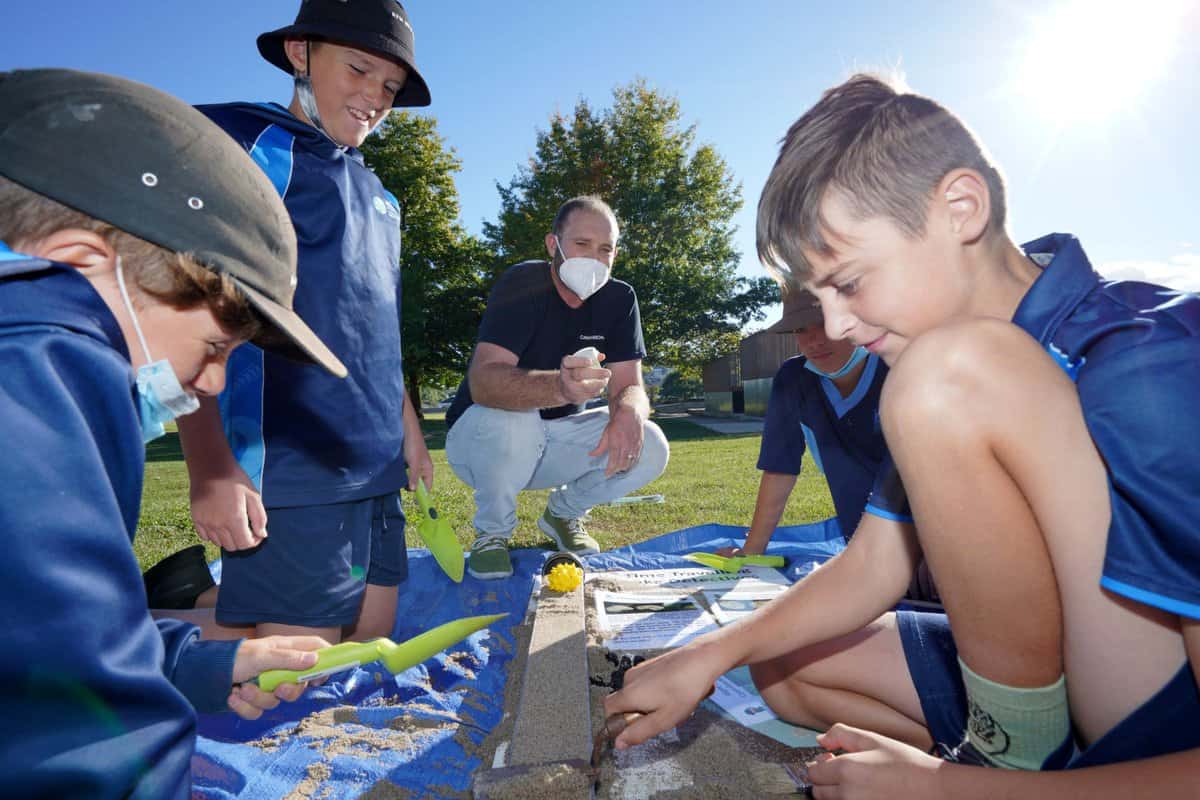 Nelson Intermediate students go pollen hunting with Cawthron Scientist Jonathan Puddick.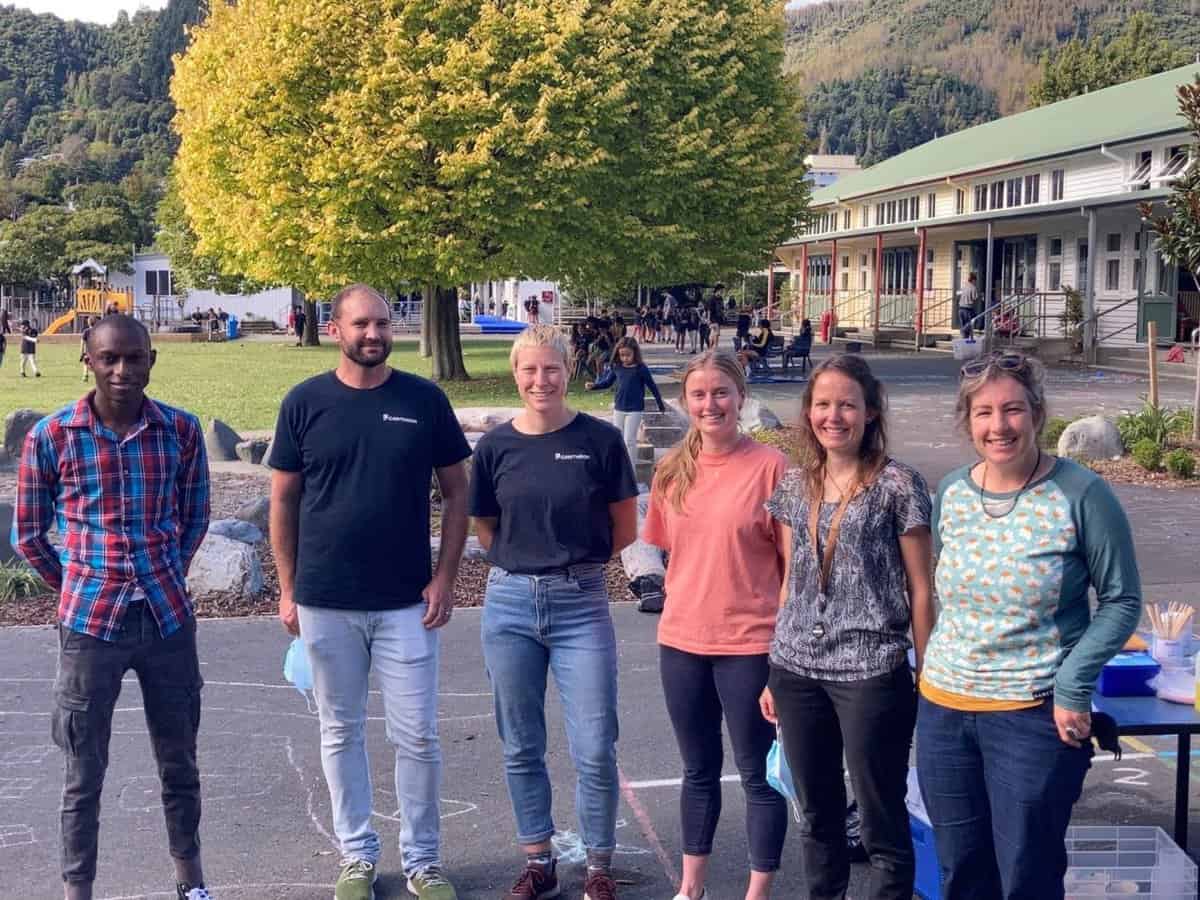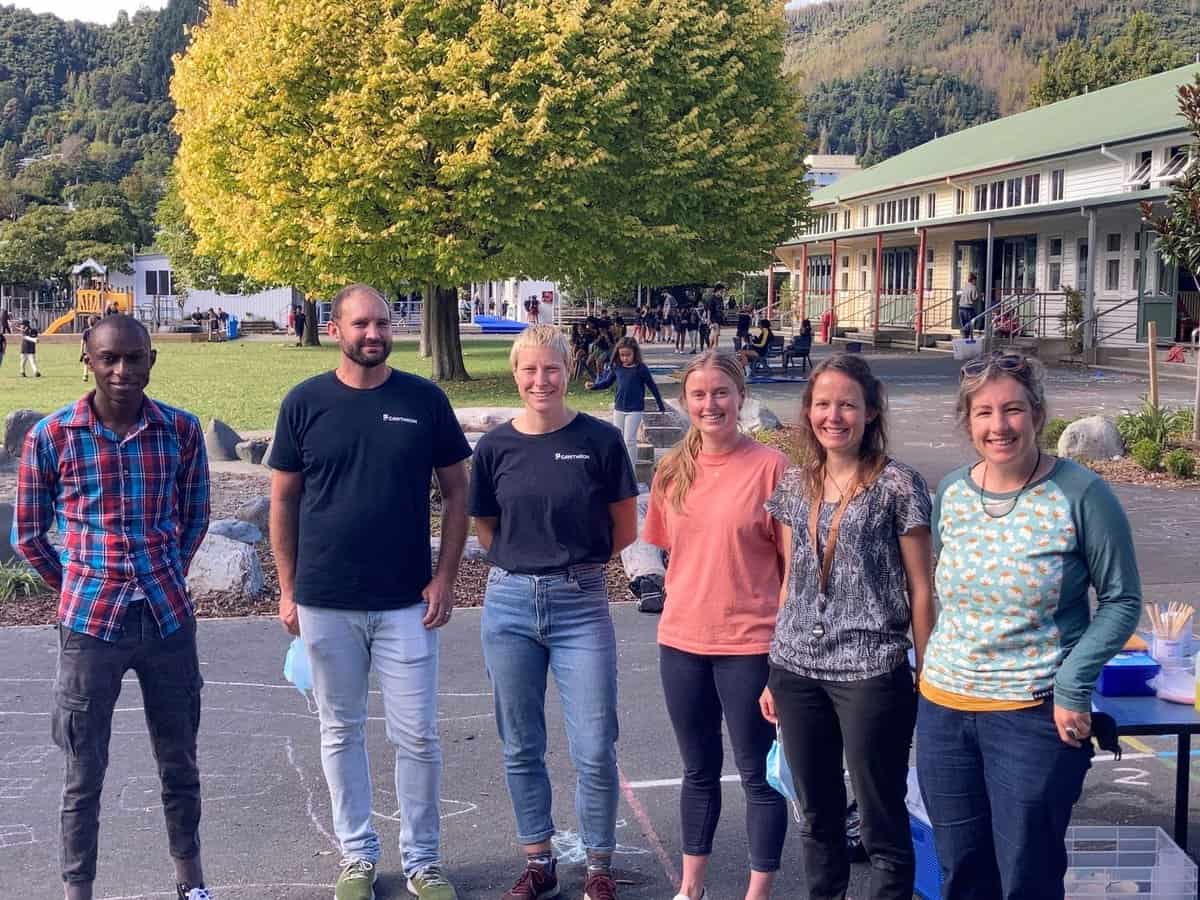 Some of the Cawthron's Lakes380 education team (L-R); Joseph Kanyi Kihika, Jonathan Puddick, Georgia Thompson-Laing, Hannah Hampton, Kiely McFarlane and McKayla Holloway.