Cawthron researcher features in new pukapuka 'Ngā kete Mātauranga: Māori scholars at the research interface
07 July 2021
A Māori Business Development consultant for Cawthron Institute has been featured in a recently published book 'Ngā kete Mātauranga: Māori scholars at the research interface', which tells the stories of 24 Māori academics, revealing what being Māori has meant for them in their work. 
Shaun Ogilvie, who has worked with Cawthron since 2009, said in a recent Cawthron Radio interview that he was approached approximately 18 months ago by the book's editors to contribute a chapter.
"The idea around the book was to get 24 scholars together from different areas of research… with different areas of expertise but all Māori scholars," Dr Ogilvie said.
"It was about our personal experiences, spanning that bridge between Mātauranga and western science.
Dr Ogilvie said there are challenges associated with being at the interface between Mātauranga and science, but there are also significant opportunities.
"I think that we've got work to do as a country to allow Mātauranga, and that long, intergenerational history of knowledge, which is a real gift for New Zealand as a country, to have a standing equal to science."
To hear more from Dr Ogilvie on the subject of Mātauranga, science and his personal experience as a Māori researcher, and to listen to him read an excerpt from his chapter, check out his Cawthron Radio interview here.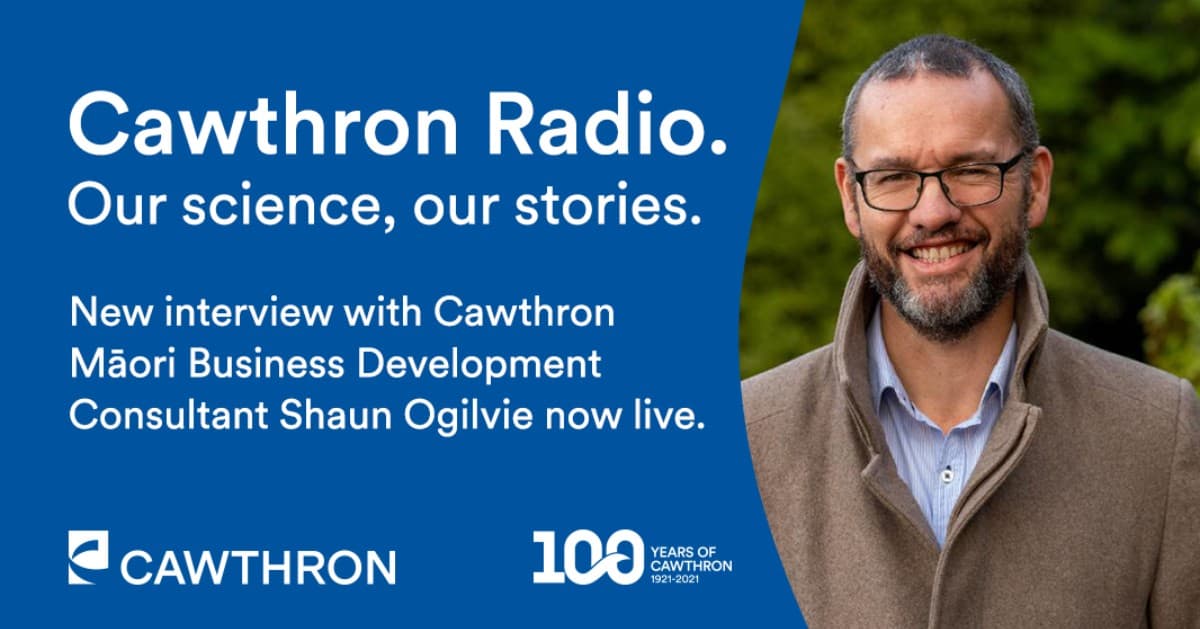 Image credit: University of Canterbury – Dr Shaun Ogilvie has a number of roles including acting as a Māori Business Development consultant for Cawthron Institute, an Adjunct Associate Professor at the University of Canterbury, Director of Christchurch company Eco Research Associates Ltd, and Research Committee member for Ngā Pae o te Māramatanga.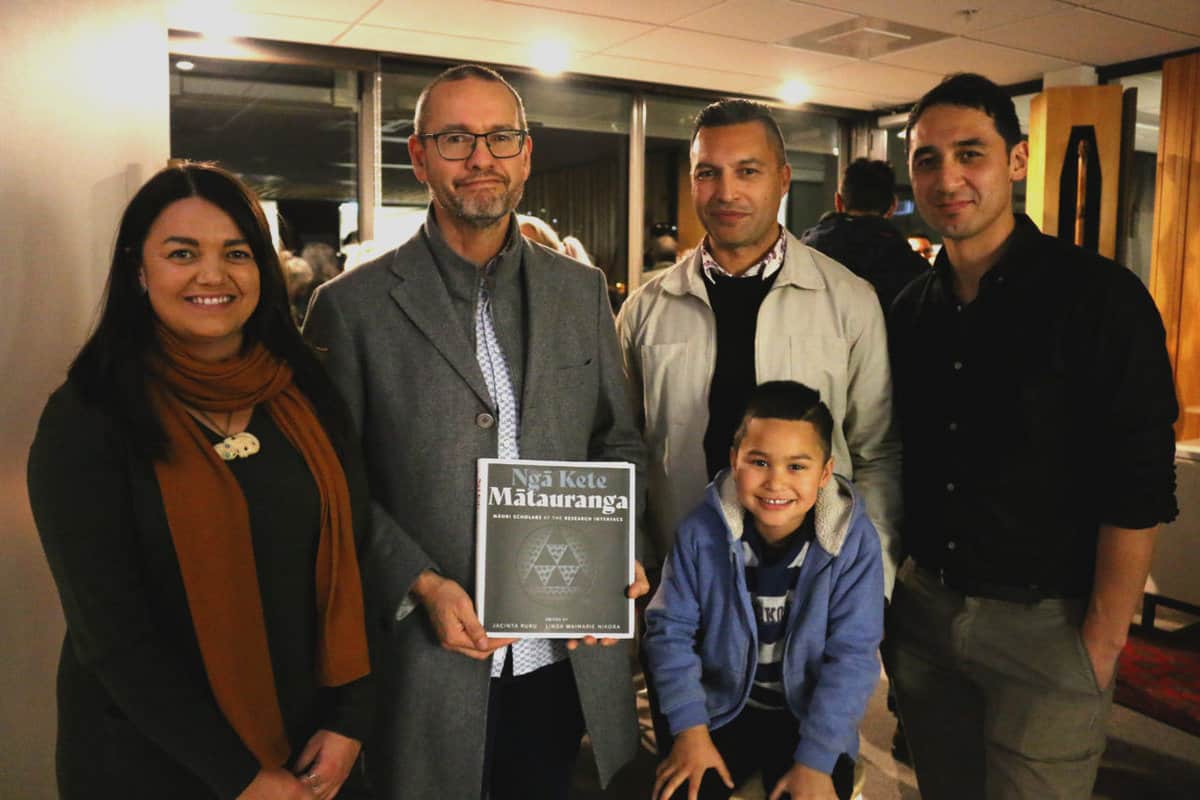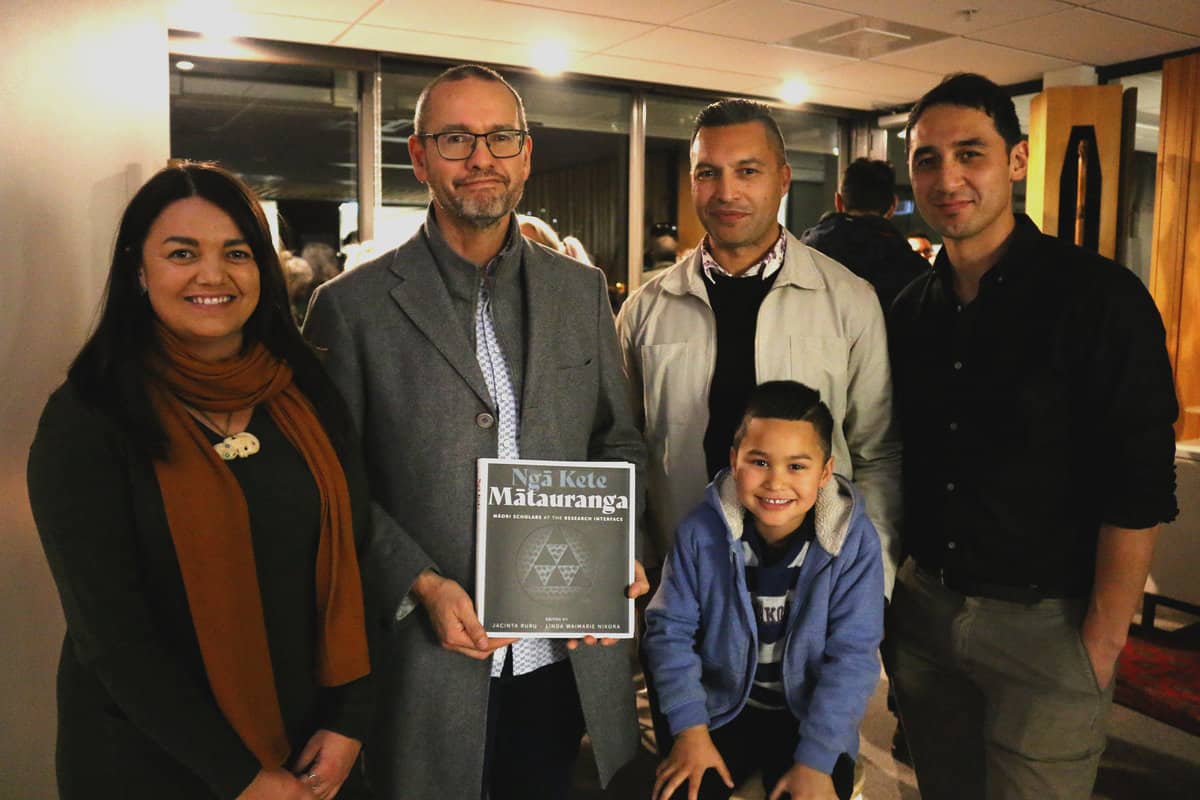 Image credit: Cawthron Institute – From left, Aneika Young, Shaun Ogilvie, Anaru and Tiaki Luke and Alaric McCarthy, of Cawthron Institute's Māori Business Development Team.