Two new Board Members announced for Cawthron Institute
2 May 2022
Cawthron Institute is delighted to announce the appointments of two new Directors to its Board; returning Director Lees Seymour, and new Director Roz Buick.
Lees Seymour is no stranger to Cawthron, having previously been a Director from July 2016 to July 2019. Seymour has a strong commercial background, having spent the last 20 years in senior roles leading significant forestry organisations. His last role was as Executive General Manager of OneFortyOne, where Seymour oversaw the transition from Nelson Forests. Since 2020, Seymour has focused on his consultancy business and continues to consult to Government and a range of local and globally-based forest and wood product organisations, and also holds a number of governance roles. Seymour is of Ngāti Hikairo affiliation.
John Palmer, Chair of the Cawthron Institute Trust Board which makes Director appointments, said the skills Seymour brings, alongside his previous experience of Cawthron, will be an asset to the Board of Directors.
"The experience Lees has gained from his executive career, governance roles and passion for contributing to sustainability in New Zealand's natural resources align perfectly with Cawthron's values," said Palmer.
"His knowledge of tikanga Māori, commercial skills and governance experience will help to further strengthen Cawthron's environmental, economic and social impact through world-class science."
The second new Director, Roz Buick, has extensive international experience in the agriculture sector, having worked for Trimble in the United States for over 16 years, initially as Director Produce and Marketing, and finally as Senior Vice President in the construction division. She is currently Senior Vice President Product Strategy, Development and Product Marketing for Oracle in Boulder, Colorado. Prior to moving to the States, Buick lectured in Agricultural Sciences at Lincoln University. She has also held a number of governance roles. 
Palmer said Buick is a well-grounded executive with a strong drive for innovation and commercial success. "Roz will bring her varied commercial global experience alongside her science background to the Cawthron Board with a focus on taking product innovations and science outcomes to global markets. Cawthron has extraordinary capability and Roz's experience will be hugely valuable to ensure real impact."
Seymour's term commenced on Monday 1 May 2022 and replaces outgoing Director Elaine McCaw who has stepped down after 10 years of service. Buick's term commences on 1 October, replacing another long-standing Director John Cunningham who will step down after 15 years of service.
Returning Cawthron Director Lees Seymour.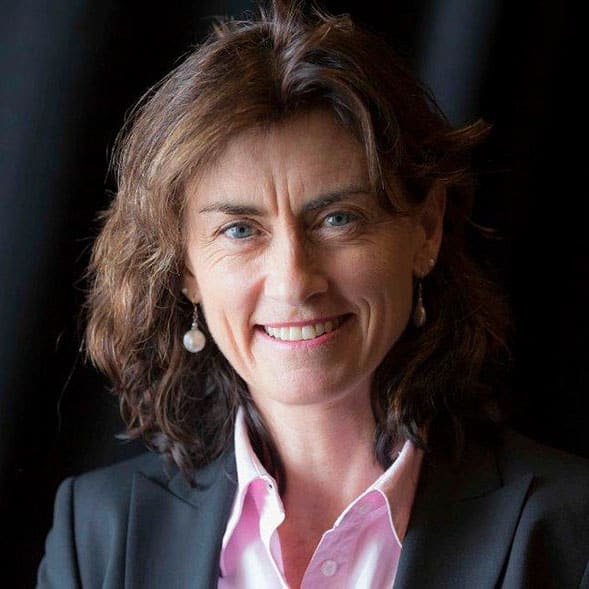 New Cawthron Director Roz Buick.