Giving mussel to Year 13 Biology students
23 May 2022
About 90 high school biology students from throughout Te Tau Ihu have gained invaluable, authentic laboratory experience during a series of workshops held at Cawthron Aquaculture Park (CAP) this month.
The Year 13 Mussel Biology workshops are run by Cawthron Institute, in collaboration with Otago University, Nelson Marlborough Institute of Technology and SpatNZ.
Students from Nayland College, Nelson College for Girls, Kaikoura High School and Rai Valley Area school all spent two days in NMIT's teaching labs at CAP, guided by Otago University tutor Steve Cutler and educator Rick Field to run their own experiments on mussels, algae and spat. They also received presentations from SpatNZ, NMIT and Cawthron scientists.
Teachers who attended the workshops all highly rated the experience, saying it was a unique opportunity for their students to engage in "real life science", whilst having access to experts and equipment not found in schools. Feeback from students was also very positive.
Cawthron offers these workshops as part of its annual philanthropic programme, realising the legacy of its founder Thomas Cawthron who believed science was the key to a better future for us all.
By giving our rangatahi this experience, we hope it may inspire them to further their scientific education.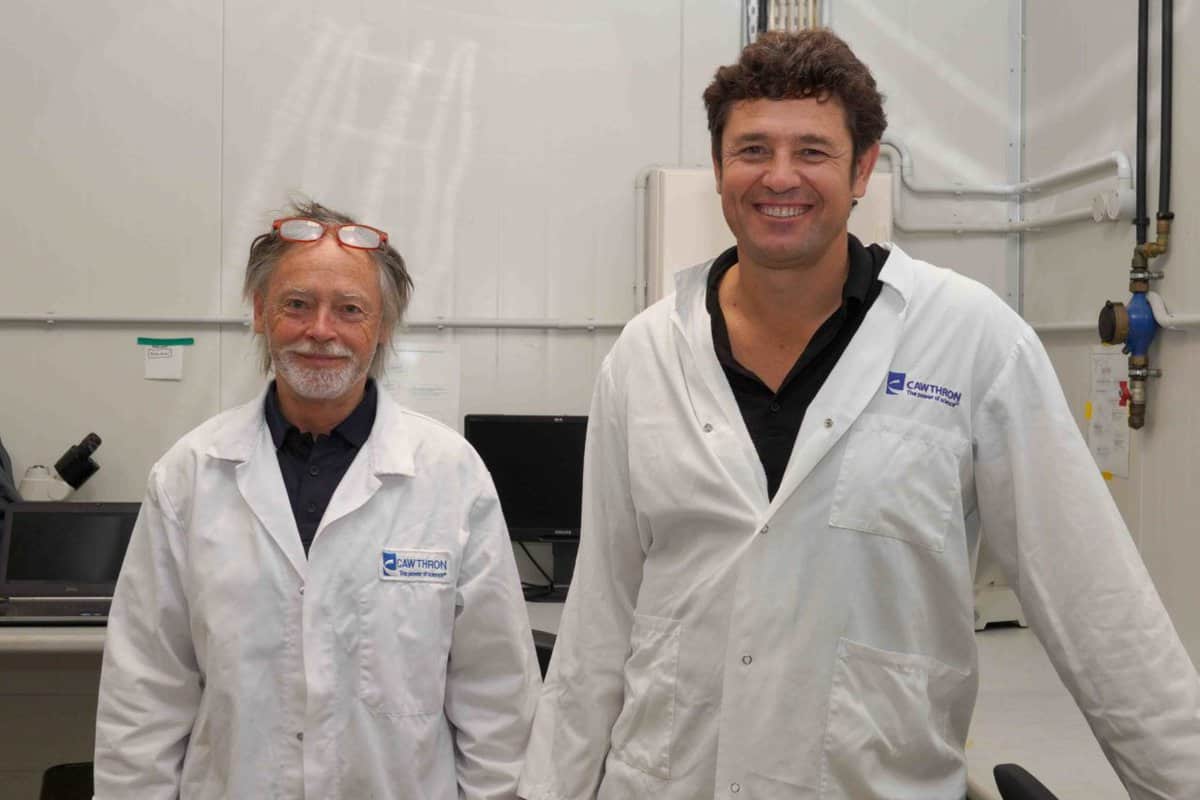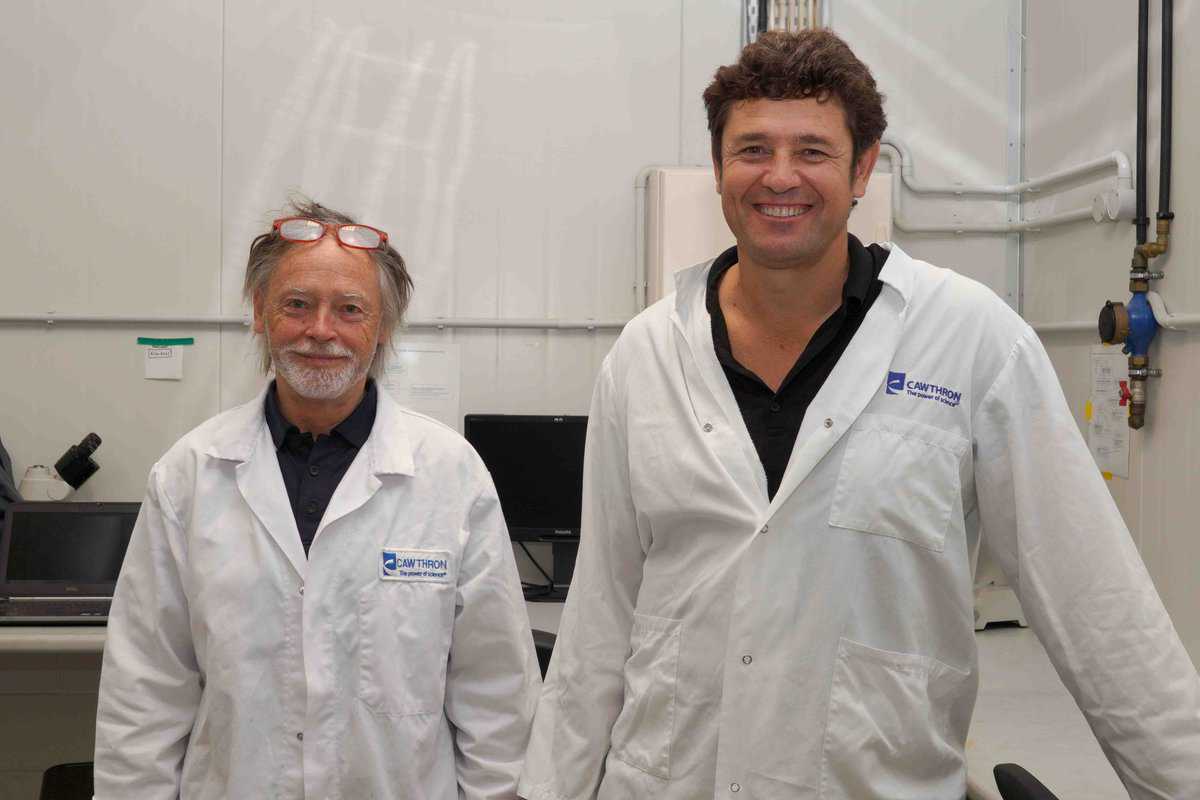 Steve Cutler (University of Otago) and educator Rick Field at the 2022 Cawthron Mussel Workshop.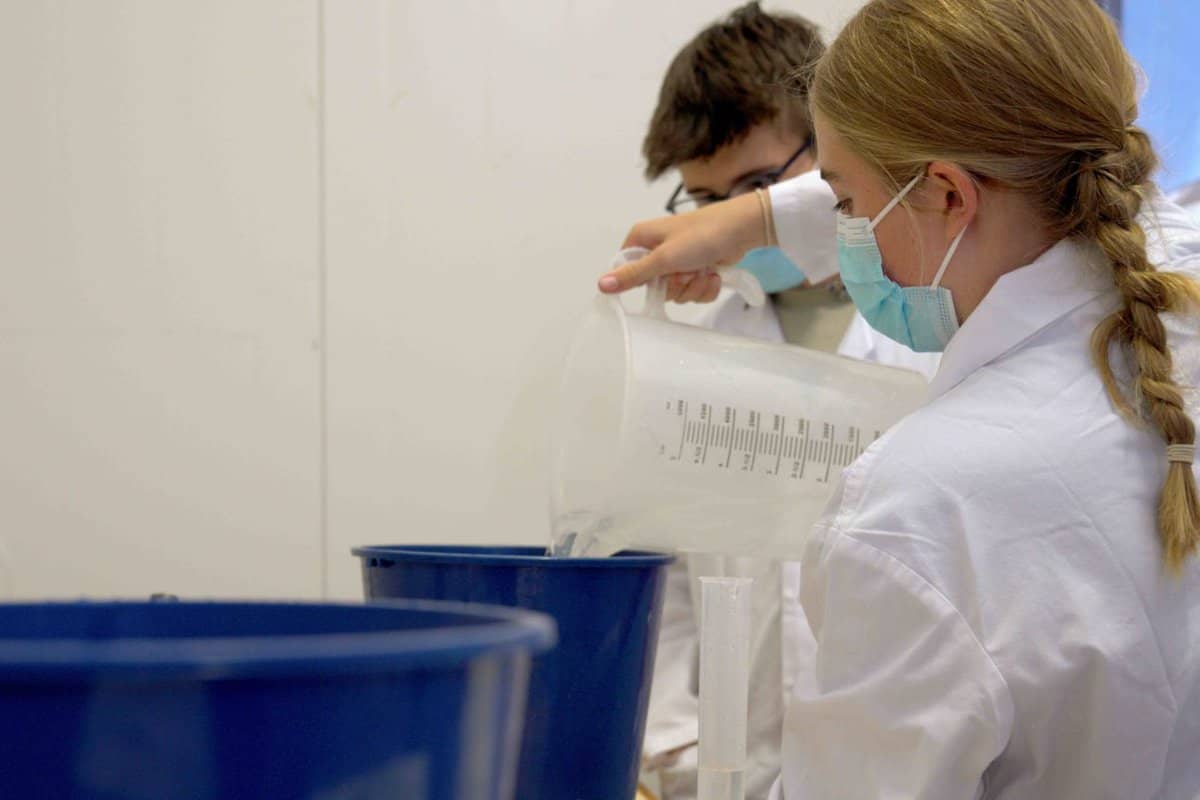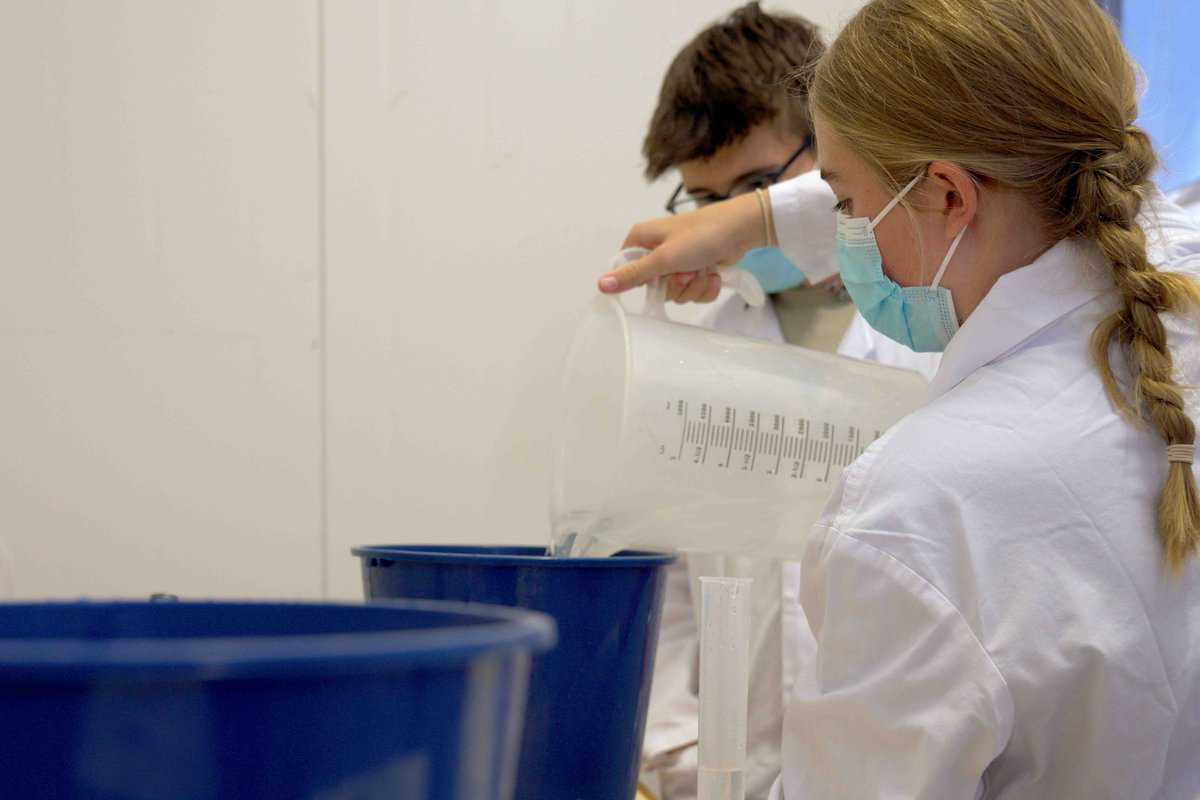 Students at the 2022 Cawthron Mussel Workshop.