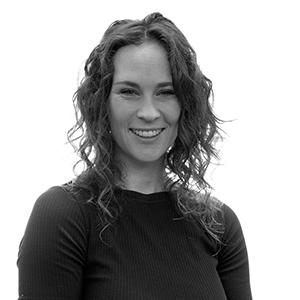 Aisling Rayne
Social Scientist
Role at Cawthron
Aisling is an environmental social scientist in Cawthron's Social Science team. Her interdisciplinary research focuses on understanding people-environment relationships across a range of settings to enable more just and sustainable environmental policy and management. Aisling co-leads projects or research 'clusters' within several transdisciplinary programmes, broadly focused on (1) freshwater values and biodiversity, (2) food systems (including food security and sovereignty), and (3) the national research system. These projects intersect her training in conservation genomics, freshwater ecology, and community-based research, and her current research interests in human geography, transdisciplinary conservation science, complexity theory, and science and technology studies.
Technical skills, experience and interests
Community-based research
Relationships between people and environment
Conservation science and genomics
Qualitative social science methods, including interviews and
thematic analysis
Science and technology studies
Policy-research interface
Qualifications
PhD Biology, University of Canterbury, New Zealand, 2022
BSc (Hons) Biology, University of Canterbury, New Zealand, 2017
BSc Ecology, University of Canterbury, New Zealand, 2016
Professional Affiliations.
Chair, Te Pūnaha Matatini Whānau
Co-lead, Ngā Pī Ka Rere, New Zealand's Biological Heritage National Science Challenge
Technical Advisory Group on Regenerative Farming Practices, Ministry for Primary Industries