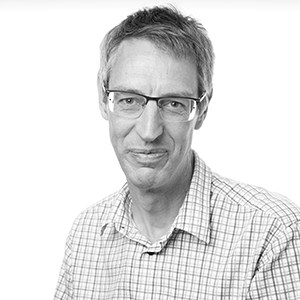 Colin Hayman
Technical Consultant – Research and Development
Role at Cawthron
Colin joined the Research and Development team of Analytical Services at the Cawthron Institute in January 2018.
He is an organic chemist with 20 years' experience in synthetic and analytical chemistry. During his career Colin has undertaken extensive work in University and Government laboratories synthesising compounds for commercial clients in the pharmaceutical industry as well as Government-funded research programmes. This work has been in the areas of carbohydrate, peptide and bioconjugation chemistry and related analytical methods.
Colin has always enjoyed either leading or playing a key role in developing specialised solutions for clients in technically-demanding analytical or synthetic chemistry projects. Colin has continued this role at the Cawthron Institute focussing on supporting client and collaborators' research needs through developing and validating analytical methods using UHPLC, LCMS and GCMS.
Technical skills, experience and interests
Analytical chemistry including HPLC, LCMS, GCMS, Mass Spectrometry, NMR

Synthetic chemistry including carbohydrate, peptide and bioconjugation chemistry
Qaulifications
PhD in Organic Chemistry, University of Otago, 1998
MSc University of Canterbury, 1991
BSc (Hons) University of Canterbury, 1990