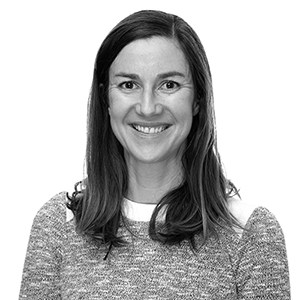 Dana Clark
Marine Ecologist – Coastal Ecology and Management
Role at Cawthron
Dana is a marine ecologist within the Coastal Ecosystems Team at Cawthron. Her research aims to understand the drivers of change in coastal ecosystems to enable better management and thus protect the commercial, social and environmental services these ecosystems provide.
She uses statistical, molecular and GIS methods to develop applied tools for coastal management. Recent work includes the development of a multivariate model for estuary health assessment; eDNA-based biomonitoring tools; a cumulative impact index for Tauranga Harbour; and spatially explicit models to map ecosystem service provision.
Dana has roles within several Sustainable Seas National Science Challenge projects: Communicating Risk and Uncertainty, Building a Seaweed Sector, Tipping Points, Measuring Ecosystem Services and Synthesis of Tasman and Golden Bay Research. As part of the Tipping Points project, she led the Top of the South component of New Zealand's first national-scale marine experiment, which assessed the cumulative effects of multiple stressors in estuaries.
She was a key researcher in two cross-cultural, multi-disciplinary research programmes that collectively spanned 10 years (Manaaki Taha Moana and Oranga Taiao Oranga Tangata). Through partnerships with Manaaki Te Awanui and Taiao Raukawa these projects developed tools to empower tangata whenua in the co-management and restoration of coastal areas. Dana's role was to provide the ecological expertise to underpin tool development, delivering western science that gave voice to the te ao Māori worldview.
Technical skills, experience and interests
Linkages between biodiversity and ecosystem functioning
Multiple stressor effects on soft-sediment and rocky reef communities
Development of coastal health indicators
Design and implementation of ecological monitoring programmes
Marine and coastal ecosystem service valuation
Environmental Impact Assessments
Marine Spatial Planning
Effects of aquaculture on benthic habitats
Professional affiliations:
Associate Editor, New Zealand Journal of Marine and Freshwater Research
New Zealand Marine Science Society (Secretary, 2015-ongoing)
New Zealand Coastal Society member
Qualifications
PhD (Biological Sciences), University of Waikato, 2021

MSc (Distinction, Marine Science). University of Otago, 2009

BSc (Zoology). University of Otago, 2007