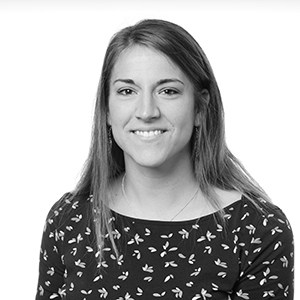 Laura Biessy
Scientist – Marine Ecology
Role at Cawthron
Laura is a Senior Research Technician with the Coastal and Freshwater group, and a PhD Candidate at Waikato University.
During her time at Cawthron Laura has worked in various roles, including food chemistry technician in Analytical Services' IANZ accredited laboratory, and senior technician for the Environmental Technologies team, researching seafood safety and toxic microalgae (cyanobacteria and marine dinoflagellates).
Laura is passionate about protecting and improving New Zealand's environment and is interested in the use of molecular techniques to monitor and understand aquatic organisms and habitats.
Laura assists senior scientists with a range of research projects and is involved in the Safe New Zealand Seafood Programme funded by the Ministry of Business, Innovation and Employment.
Laura received a scholarship from the New Zealand Food Safety Science and Research Center for her PhD. Her project aims to investigate the sources and transmission of tetrodotoxin ("pufferfish neurotoxin") in New Zealand bivalves and marine food webs.
Technical skills, experience and interests
Molecular techniques for detecting and enumerating microorganisms (PCR, qPCR)
DNA sequencing
High-throughput sequencing
Biotoxin extractions and analysis
Tetrodotoxin
Shellfish anatomy and histology
Algae taxonomy
Microscopy and algae culturing
Toxic microalgae (freshwater and marine)
Laboratory management
Achievements and affiliations
New Zealand Food Safety Science and Research Center inaugural PhD scholarship
Explora'Sup Fund (France, 2013)
NZ Association of Women in Sciences (AWIS)
Qualifications
PhD candidate (Biological Science, Ecology). University of Waikato
MSc (Environmental Toxicology). Joseph Fourier University, 2013
BSc (Biological Science). Joseph Fourier University, 2011