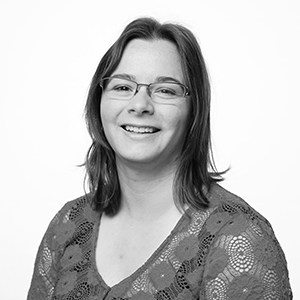 Laura Kelly
Freshwater ecologist
Role at Cawthron
Laura is an ecologist within the Freshwater Team at Cawthron. Her research focuses on freshwater ecology and the application of molecular tools to understanding these complex environments and enabling better environmental and public health outcomes. Laura specialises in bloom-forming cyanobacteria and the toxins they can produce and she has a particular interest in the elucidation of toxic-atoxic strain dynamics.
Her work encompasses a range of field and laboratory studies, including MBIE- and Envirolink-funded projects in both freshwater and marine ecology. She has undertaken the laboratory investigation and analysis of metabarcoding data for an Envirolink Tools grant, developing a protocol for environmental DNA metabarcoding to characterise fish communities in New Zealand streams and rivers. She also leads the laboratory component of a Smart Ideas project that aims to use hyperspectral imaging for the detection of cyanobacterial blooms in New Zealand lakes. In Cawthron's SSIF funded Seafood Safety platform, Laura is investigating emerging technologies for microbial source tracking.
Laura has a special interest in communicating her research to the general public and particularly young people.
Technical skills, experience and interests
Microalgae and cyanobacteria isolation and culturing
Cyanobacteria ecology and physiology
Molecular techniques for detecting and enumerating microorganisms
Bioinformatics
Freshwater monitoring and assessment methods
Analytical and monitoring methodologies
Development of molecular detection techniques for toxic cyanobacteria
Professional Affiliations
Associate Editor of the New Zealand Journal of Marine and Freshwater Ecology
New Zealand Freshwater Sciences Society
Qualifications
PhD (Ecology & Biodiversity), Victoria University of Wellington, New Zealand, 2019
BSc. Hons 1st Class (Ecology & Biodiversity), Victoria University of Wellington, New Zealand, 2014
BSc. (Ecology & Biodiversity, Environmental Science), Victoria University of Wellington, New Zealand, 2013