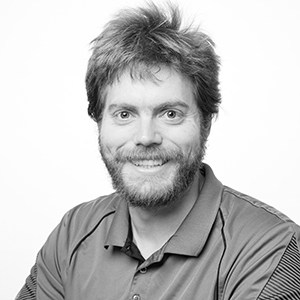 Role at Cawthron
Michael joined Cawthron in 2008 to work in the Biotoxin laboratory using high performance liquid chromatography (HPLC) and liquid chromatography-tandem mass spectrometry (LC-MS/MS) instrumentation to test for toxins in shellfish. He became a senior technician before being seconded to Analytical Services' Research and Method Development team in 2012.
During his time at Cawthron he has built up his expertise in LC-MS/MS instrumentation and has been involved in method development and validation of a wide range of HPLC and LC-MS/MS methods for trace contaminants and nutritional components including Vitamin B analyses, dicyandiamide, targeted proteins and natural toxins found in food and shellfish.
In 2014 in collaboration with food safety scientists at the Centre for the Environment, Fisheries and Aquaculture Science (Cefas), UK, Michael developed a mass spectrometric method for the quantitation of paralytic shellfish toxins using HILIC chromatography and graphitised carbon solid phase extraction sample preparation. This method has been accepted as an alternative method in the regulatory monitoring scheme since 2015, and following a multi-laboratory validation collaborative study including 21 participants lead by Cefas this method is now the official quantitative method for paralytic shellfish toxins in New Zealand.
Technical Skills
HPLC, LC-MS/MS, LC-HRMS instrumentation
IANZ 2.70 instrumental method expert accreditation for LC-MS/MS
Food safety and risk management
Targeted protein quantitation using LC-MS/MS
Qualifications
BSc (Inorganic and Analytical Chemistry). Canterbury University