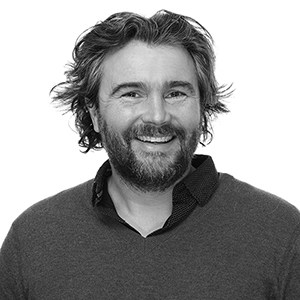 Paul South
Marine Ecologist
Role at Cawthron
Paul works in the Aquaculture group at Cawthron and does research into the early life and migratory behaviour of mussels. He is particulary interested in the drivers of secondary-settlement, a behaviour that is thought to cause significant losses of seed mussels (Perna canaliculus, the green-lipped mussel) from aquacaulture in New Zealand – an issue that is commonly referred to by its antonym, 'retention'. Secondary settlement is also an important factor in the distribution of mussels in the wild and his work aims to get a better understanding of the biology and ecology of P. canaliculus and mussels more generally. Paul works alongside the mussel industry, particularly SpatNZ and the University of Auckland in this research.
Paul also carries out research into the distribution and impacts of biofouling. Biofouling is a coverall term for unwanted organisms on structures in the sea. These biofoulers can have enormous impacts on aquaculture crops but often their ecology is poorly understood. Paul studies the role of biofouling in the retention of mussel spat, but also more fundamental research into the identity and seasonality, and life histories of biofouling organisms.
Paul's other research interests are centred around coastal biodiversity. His main research interest has been the impact of the invasive seaweed Undaria pinnatifida on native biodiversity and he is currently investigating how the impacts of this species change over time. He is carrying out long-term rocky shore and estuarine experiments and monitoring in collaboration with the University of Canterbury and will use these experiments to address questions concerning the ecological roles of a wide variety of species from the biggest bull-kelps to diminutive snails, interactions among species and particularly the role habitat-formation plays in biodiversity, and the impacts of stessors such as climate change. Recently, he has been investigating the effects of the 2017-2018 heatwave, which has decimated populations of bull-kelp on the east coast of New Zealand.
Technical skills, experience and interests
Ecological monitoring, surveys and experiments in rocky reef and estuarine systems
Natural history and species identification (macroalgae and invertebrates)
Settlement and recruitment monitoring and experiments
Data analysis, review and synthesis
Invasive species impacts
Biofouling impacts and distribution