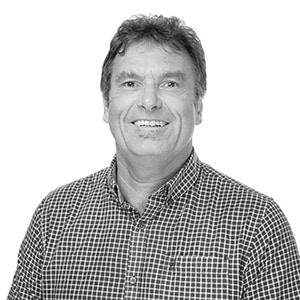 Roger Young
Manager – Freshwater Ecosystems
Role at Cawthron
Roger is the Manager for freshwater sciences at Cawthron. Roger's work involves a mix of government-funded research on river ecosystems and catchment management, and commercial projects assisting a range of clients with freshwater management issues.
He is internationally recognised for development of new tools for measuring river ecosystem health using direct measurements of ecosystem processes and functions.
Roger strongly believes in the need for integrated approaches to resource management and enjoys involvement in interdisciplinary teams working with the community to resolve resource management issues.
He is a member of the steering group for the Land, Air, Water Aotearoa (LAWA) website launched in mid-2014 to make environmental information more accessible to everyone across New Zealand.
Technical skills, experience and interests
River ecology 
Water quality
Ecosystem health
Freshwater fisheries 
Integrated catchment management 
Professional affiliations 
Society for Freshwater Science
New Zealand Freshwater Sciences Society
Qualifications
PhD (Zoology). University of Otago, 1998
BSc (Hons, Zoology/Chemistry). University of Otago, 1992