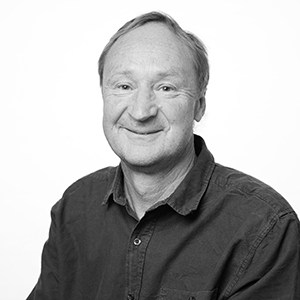 Tom Wheeler
Technical Manager Analytical Science
Role at Cawthron
Tom joined Cawthron in October 2016 and is head of the Research and Method Development team within Analytical Science.
Tom is a molecular physiologist by training, currently investigating algal composition and health benefits. He has over 20 years of research expertise in milk composition and function. During this time he has pulled together multidisciplinary teams of researchers and worked collaboratively with industry on a range of science that has added significant value to industry stakeholders. This includes identifying bioactives in milk and its processing streams, evaluating the commercial potential of low-value processing streams, identifying and evaluating health biomarkers in both humans and cattle, and investigating the uptake of micronutrients contained in milk within the human digestive tract.
Tom has experience in working with sector groups to put together research proposals and funding applications and is building partnerships with New Zealand's biological industries to deliver innovation in his role at Cawthron.
Technical Skills
Algal biology
Protein analysis, including proteomics
Metabolomics
Physiological effects of food
Qualifications
PhD in Biochemistry, Victoria University of Wellington
BSc (Hons)  Victoria University of Wellington