Our research enables the development of emerging species for the aquaculture industry.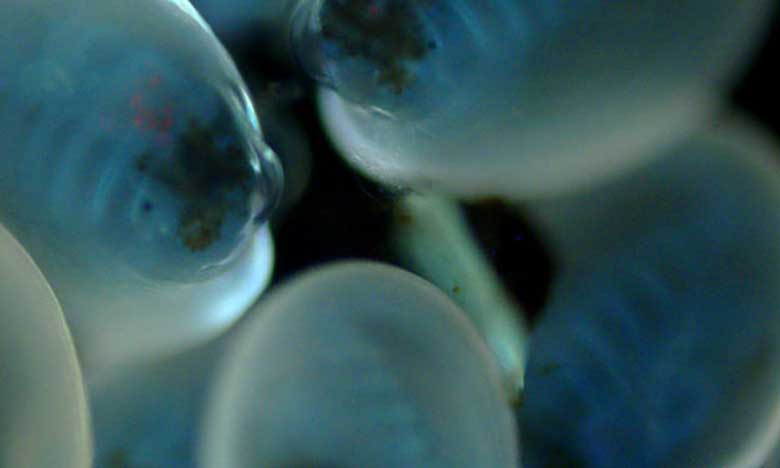 Our research enables the development of emerging species for the aquaculture industry.
Cawthron's aquaculture scientists hold expertise spanning the most widely farmed aquatic species in the world, including microalgae, seaweeds, mollusks, crustaceans, echinoderms, and finfish. Our knowledge and capabilities allow us to work together with stakeholders in the evaluation of emerging species to help diversify the aquaculture portfolio of New Zealand. We can provide research services and support for a diverse range of aquatic organisms from conceptualisation to commercialisation. This includes evaluating the suitability and feasibility of species, identifying knowledge and technological gaps, and accounting for environmental, social, cultural, and regulatory factors. 
Poised to become the third pillar of New Zealand's aquaculture industry alongside finfish and shellfish, the aquaculture of seaweed represents an enormous opportunity. Cawthron is a trusted provider of research services relating to the aquaculture of seaweed. We are currently exploring production systems for the red seaweed Asparagopsis armata in the hope that it can be used as a methane-reducing supplementary feed for livestock. Cawthron is also investigating the potential of Karengo seaweed species as functional foods and as alternative protein sources as well as the microalgae Chlorella.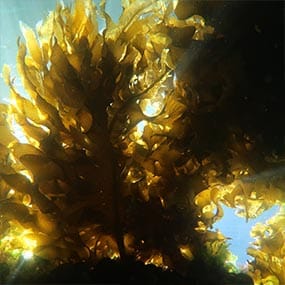 Cawthron researchers work on a number of mollusks species. As well as our key aquaculture species, Greenshell mussel™ and Pacific oyster, we have carried out trials on a number of different clams, flat oysters, paua and scallops looking at various aspects that help us assess their feasibility for aquaculture. For example, geoduck is a variety of clam that is highly valuable and coveted overseas. Our researchers have been developing hatchery and nursery protocols for the New Zealand species, as well as working with farmers to evaluate a range of farming systems with the spat that we produce.
Cawthron's research and development with crustaceans has focused on the aquaculture of scampi, a species with high potential value. Our goal was to maximise larval production and growth rates by establishing the dietary requirements and optimal growing conditions in a land-based system. Our scientists succeeded in raising the world's first New Zealand scampi in a farmed environment. The systems we designed may be transferrable to other species of crustacean such as koura.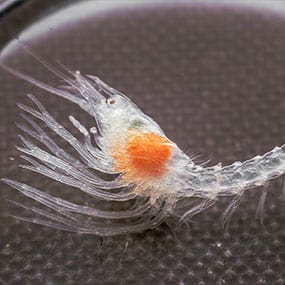 In addition to working with salmon, Cawthron works on public and privately funded R&D with other finfish species, including the shortfin eel. This high value species has a complex life cycle that includes migrations from freshwater to marine environments and vice versa. Cawthron researchers have been able to spawn the shortfin eel in captivity and use customised holding systems for the eel's larvae, enabling us to trial algal-derived food formulations with a view to establishing a nutritional model and feeding practices that optimise productivity and enhance animal welfare.