Integrated Catchment Management
Understanding the connections between water, land use and people, from mountains to sea.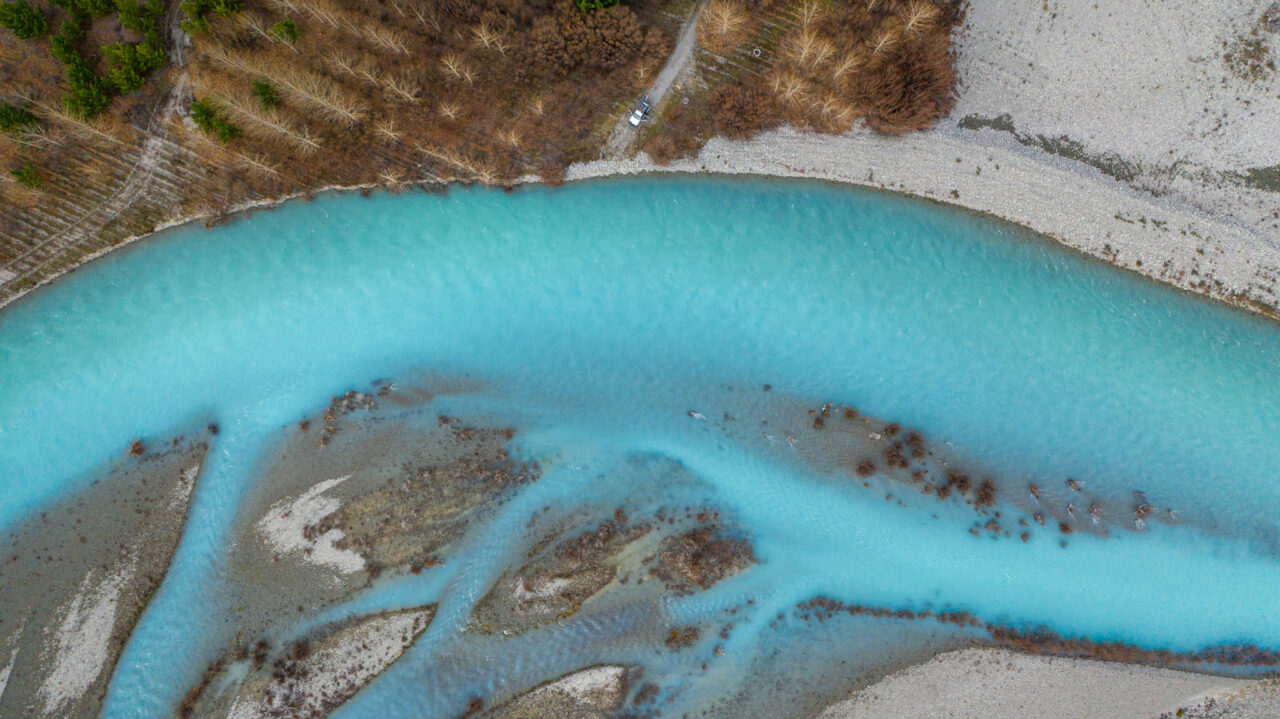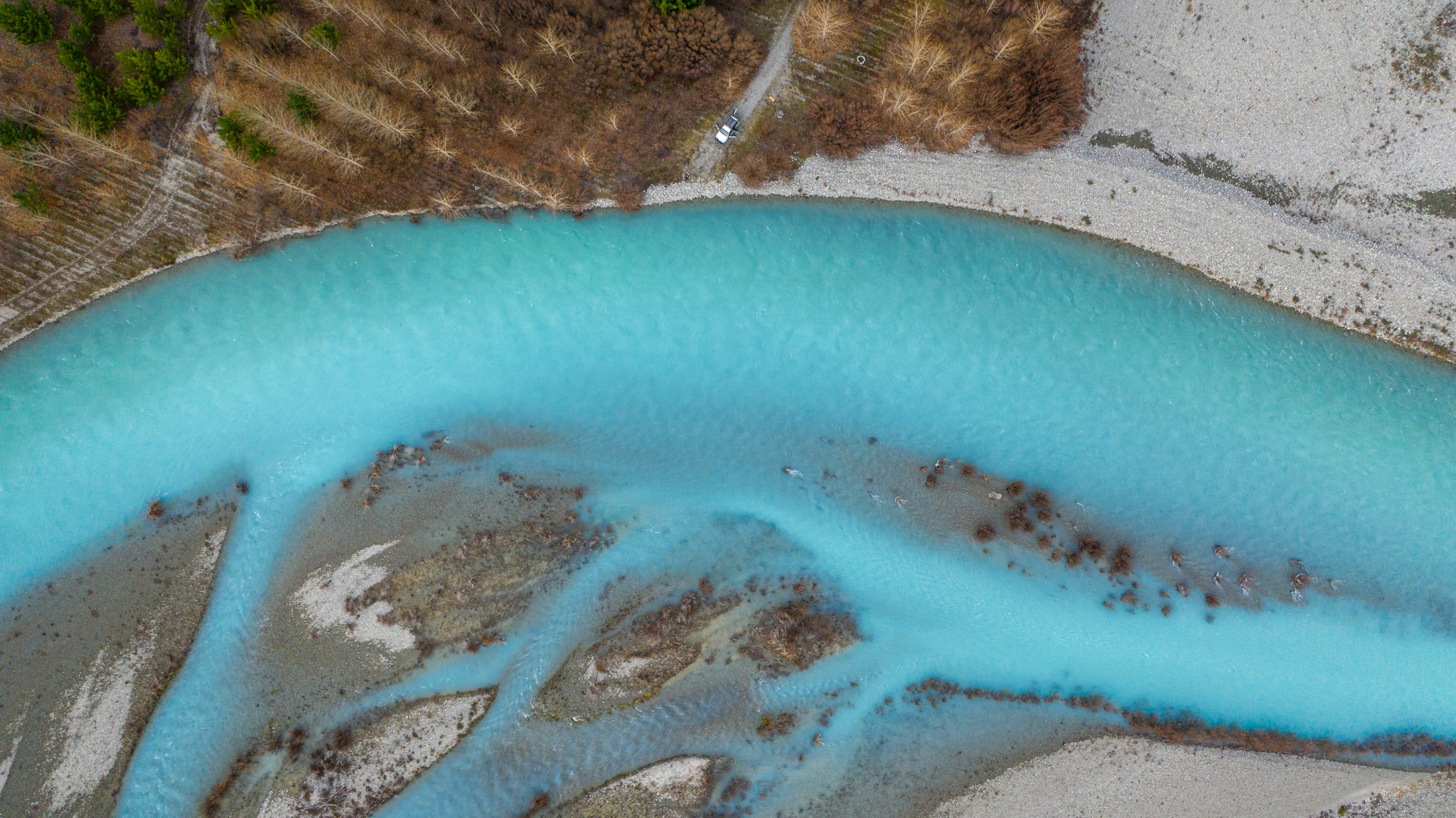 Integrated Catchment Management
Understanding the connections between water, land use and people, from mountains to sea.
Cawthron Institute's freshwater research aims to build a holistic understanding of freshwater ecosystems. Our work aims to identify the connections between water, land-use and people, improve the things people value about freshwater, and work with communities to improve catchment management practices. Our freshwater experts are trusted by land managers and decision makers to provide advice and research services on everything from water quality and fish habitats through to understanding how river and lake ecosystems function and how to protect and rehabilitate them.
Ecohydraulics is a discipline that merges hydraulic engineering and ecology to understand how aquatic organisms respond to flowing water, with emphasis on predictive modelling. These models are now key tools in water allocation management. Cawthron is actively involved in model development and applying models to assess the effects of flow change on aquatic organisms (mainly fish, aquatic invertebrates and periphyton). Our capabilities in this field include: 
One- and two-dimensional Instream Flow Incremental Methodology (IFIM) and instream hydraulic-habitat modelling 
Fish drift foraging bioenergetics modelling

 

Benthic Invertebrate Habitat Time series Simulation (BITHabSim)
Expert evidence on effects assessment of flow change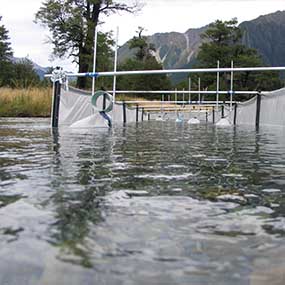 Freshwater Macroinvertebrates
Freshwater macroinvertebrates (which include insects, worms and snails) play a significant role in the aquatic food chain as grazers of river algae and as a food source for fish and birds. Cawthron scientists can provide advice on the status of a river's health based on the composition of the communities found in rivers and streams. Cawthron capabilities in this area include: 
Benthic macroinvertebrate ecology 

Aquatic invertebrate drift behaviour and ecology 
Aquatic algae/invertebrate relationships 
Freshwater invertebrate

 

taxonomy 
Biological monitoring 
Freshwater ecological impact assessment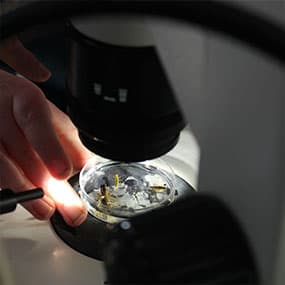 New Zealand's native freshwater fish are a significant part of our country's biodiversity, each with its own fascinating life history. Their origins and relationships are part of our country's evolutionary history. Cawthron scientists are able to identify the species and variety of habitats that these fish occupy in our rivers and streams. Cawthron's services in this area include:
A variety of survey techniques including electric fishing, trapping, spot-lighting and sonar detection (DIDSON) 
Habitat measurement and assessment 
Predictive modelling 
Fish passage solutions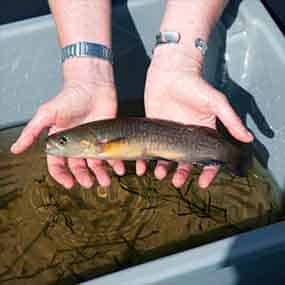 Cawthron, in partnership with councils across New Zealand, has developed a Rapid Habitat Assessment (RHA) protocol to support the work of regional councils and citizen scientists in monitoring stream habitats. The Rapid Habitat Assessment (RHA) provides a 'habitat quality score' for a river reach which indicates general stream habitat condition. The RHA is now used by almost all regional councils during routine monitoring, and increasingly as part of farm environmental planning. The protocol was developed to help with national standardisation of stream habitat assessment and is designed to complement water quality and macroinvertebrate data collected as part of national State of Environment monitoring.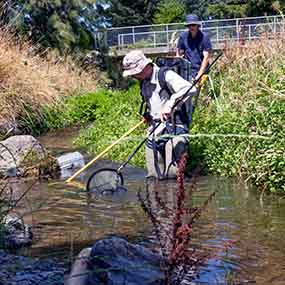 Cawthron scientists are pioneers in river health assessment and have developed several of the assessment approaches that are regularly used around New Zealand and internationally. Cawthron works closely with regional councils, iwi, farmers, anglers and local communities to improve catchment management and river/coastal health. Cawthron's capabilities in this area include:
Water quality assessments 
Functional indicators – ecosystem metabolism 
Dissolved oxygen modelling 
Invertebrate community composition 
Catchment management 
Instream habitat assessments 
Deposited sediment protocols 
Environmental impact assessments 
State of the environment reporting 
Limit setting 
Science communication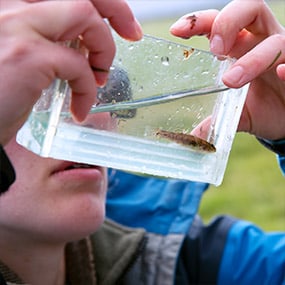 Recreational salmonid (trout and salmon) fisheries are the most economically valuable freshwater fisheries in New Zealand. Salmonids are exotic species, and trout have adverse impacts on our indigenous ecosystems. Nevertheless, trout and salmon are desirable introduced species, protected and managed by statute. These nationally important fisheries are under threat from water allocation, degradation of water quality and riparian habitat, and increasing angling pressure. Cawthron's capabilities in this area include:
Salmonid population ecology
Trout bioenergetics growth modelling
Angler usage
Effects of angling pressure
Trout and salmon behaviour and physical conditions affecting catchability
Trout habitat survey and habitat rehabilitation
Expert witness on effects of flow and water quality change on trout and salmon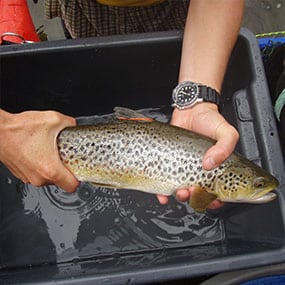 Lakes and Coastal Lagoons
Cawthron scientists work throughout New Zealand on a range of applied science and management projects focusing on lakes and coastal lagoons. We study a variety of species found in lakes and coastal lagoons to understand key factors driving ecological and water quality responses. Cawthron's capabilities in this area include:
Water quality assessments 
Lake and reservoir modelling (e.g., mixing, stratification, nutrient cycling) 
Phytoplankton and algal blooms (Cyanobacteria) 
Lake food webs (aquatic plants, invertebrates, fisheries) 
Lake rehabilitation and restoration 
Lake monitoring and environmental reporting 
Lake policy development – limit setting, water quality standards