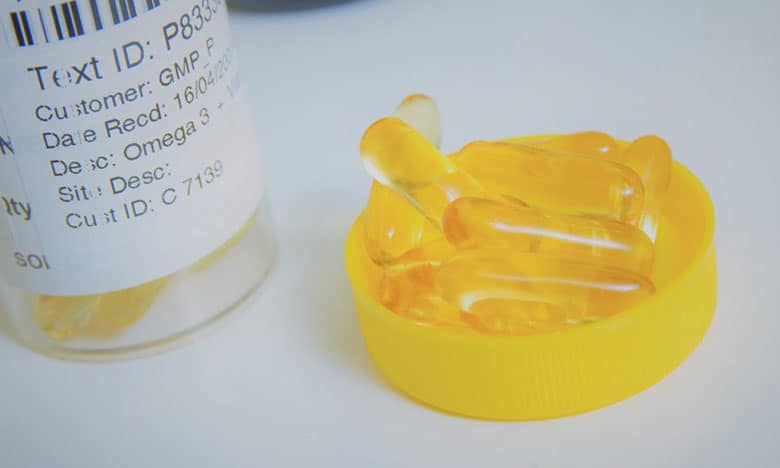 Cawthron's analytical testing services offer an independent testing service for the food and natural products sectors to meet food safety and export requirements.
We provide high-end technical and analytical support and services for the dairy industry. We work with ingredient developers and suppliers, contract manufacturers and finished product producers. We have a dedicated analytical research and development team to service this sector and offer both routine testing services and customised analytical solutions.
Marine Toxins
Cawthron has established itself as a premier lab for marine biotoxin testing services by developing faster and more reliable methods of detecting marine toxins in shellfish using Liquid Chromatography–Mass Spectrometry (LCMS) instrumentation. Our methods are internationally recognised as being tested to the highest standards of quality and scientific excellence. We can also apply these methods to seafood other than bivalves.
Freshwater Toxins (Cyanotoxins)
Using fast and reliable Liquid Chromatography–Mass Spectrometry (LCMS) instrumentation, we can test for the presence of toxins generated by cyanobacteria in freshwater and algal mat samples. Our methods can detect a broad range of cyanotoxins and are the only laboratory in New Zealand using this technology to detect and quantify Saxitoxin.
Food Safety and Certification
Our internationally recognised and accredited laboratories offer comprehensive food composition and microbiological testing services including:
label claims

freshness, quality, and rancidity analyses

vitamin and trace element testing

export certification

product shelf life testing

plant hygiene and environmental compliance testing



With our expertise and instrumentation, we have developed methods for the detection of other food toxins and contaminants including DCD and Melamine.
Our microbiology laboratory is equipped to test products and food for a full range of organisms, including pathogens, to ensure your products comply with New Zealand and international safety standards. We offer monitoring of premises for hygiene by testing environmental swabs and are also certified to train production staff in water sampling and swabbing for Salmonella and Listeria testing. Our other areas of expertise include verification of products containing probiotics. We service a wide range of clients throughout the country who work with food, and food supplements. 
Microalgae Monitoring
Our International Accreditation New Zealand (IANZ) accredited laboratory offers micro-algae identification and enumeration capability in both marine and freshwater (including freshwater algal mats) samples. We can use molecular techniques to confirm identifications of potentially toxic or invasive algae.
Seawater Analysis
We provide IANZ accredited identification and cell counts of micro-algae in marine waters, with expertise for toxic, ichthyotoxic (toxic to fish) as well as non-toxic organisms. Regular monitoring can detect emergence of noxious or toxic micro-algae blooms in a water body, thus provide a warning of raising risk. Our team regularly inspects samples from over 110 sites around the coast of New Zealand and can tailor services to suit more specific needs of research projects.
Cyanobacteria in Freshwater
Our IANZ accredited microalgae laboratory has expertise for identification and cell counts of cyanobacteria. This can provide key information for stakeholders interested in the risk related to cyanobacteria and their toxins for public health purposes. Our testing services benefit public health authorities, regional councils, water supply authorities and private companies, with uses ranging from investigative to large-scale routine monitoring. We offer molecular techniques to accurately identify potentially toxic or invasive algae.
Natural Products and Supplements
We operate a Medsafe-certified laboratory, which is approved to Good Manufacturing Practice (GMP – New Zealand) and Therapeutic Goods Administration (TGA – Australia) standards for raw material testing, stability trials, and finished product testing of natural products and dietary supplements. 
Services include:
Medsafe GMP/TGA certified and audited laboratory
Analysis of raw materials, intermediates, and finished products
Full pharmacopoeia monograph testing
Development and validation of analytical methods
Performance of client-specific methodology
Development of monographs
Complete microbiological testing service
Stability storage under ICH conditions
Product efficacy and preservative efficacy testing
We are committed to working in collaboration with industry and offer advice and customised analytical solutions and testing services for the natural products industry – as many natural products contain ingredients that do not have a monograph in a relevant pharmacopoeia. We can help you with advice on relevant tests, the amount of validation required and the most suitable method of analysis.
Shelf life and Stability Trials
Verify the shelf life and/or stability of your products so that you can have total confidence in your product's 'best before' or 'use by' dates.
Stability Trials for Dietary Supplements and Nutraceuticals
Cawthron's stability trials programme supports New Zealand exporters in verifying a product's composition throughout its shelf life, enabling exporters to make shelf life label claims for regulatory and export purposes with confidence.
Shelf-life Testing for Food Products
'Shelf life' guides consumers on the length of time that food can be kept before it is unsuitable for consumption, and anyone packaging and selling foods that require a date mark is legally responsible for calculating the life expectancy of the product. Cawthron's shelf life testing service enables you to verify and maximise the storage of your food products using accredited methods. We tailor our testing to meet the unique requirements of your product – including shelf life duration, temperature and frequency of testing – enabling you and your customers to have confidence in your 'best before' or 'use by' dates.
Simulated Accelerated Shelf life Testing
Accelerated shelf life testing is also available by utilising higher than usual storage temperatures. This is an option for low risk products where certain features inhibit the growth of organisms. These features include pH, water activity and sugar content.
Products are incubated at an elevated temperature and tested at regular intervals, and results can predict a long microbiological shelf life (for example two years) after only a few months of testing. From there, reliable estimates of shelf life can be made – depending on the product.
Biotoxin – Shellfish 2-3 working days (Mon-Fri)
Biotoxin – Freshwater 5 working days (Mon-Fri)
Phyto – Marine 1 working day (Mon-Fri)
Phyto – Freshwater 5 working days (Mon-Fri)
Chla & AFDW 10 working days (Mon-Fri)
Microbiology 5-7 days
Food Chemistry/Trace 5-7 working days (Mon-Fri)
GMP 10 working days (Mon-Fri)
Contact us 
Do you have a query about testing services? Get in touch with our team using the form below.