We develop innovative new technologies for monitoring ocean health, sustainably managing marine resources, and building state-of-the-art land-based and open ocean aquaculture farming systems.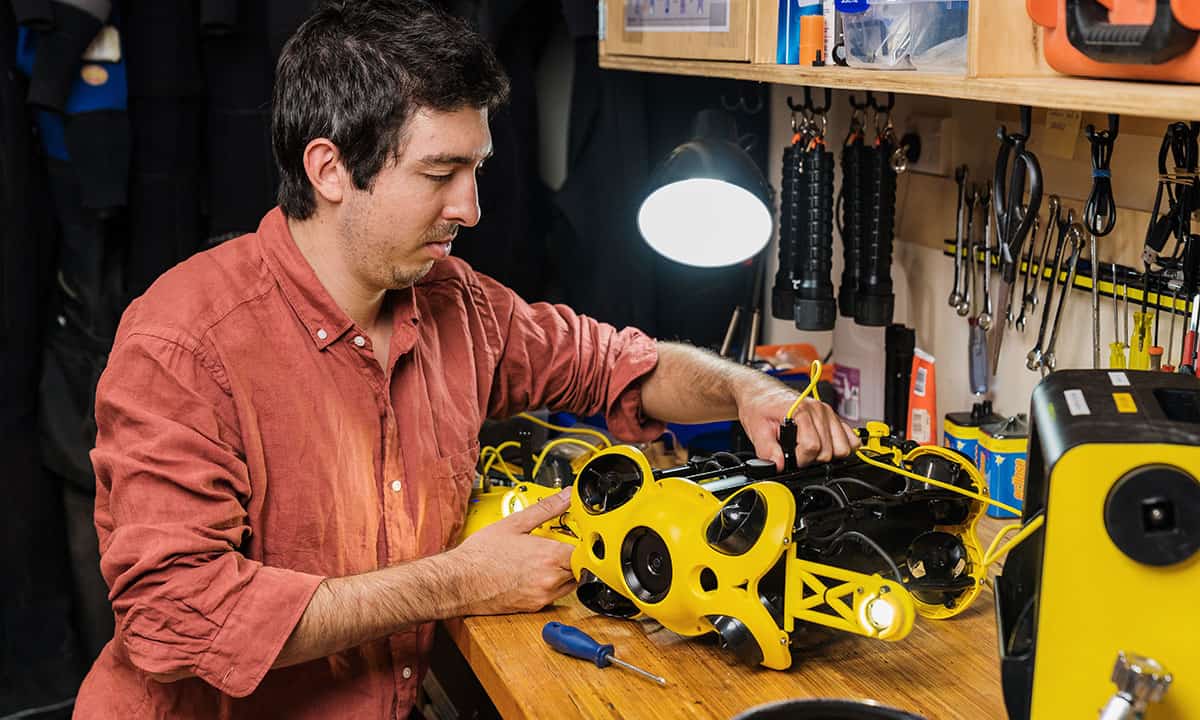 We develop innovative new technologies for monitoring ocean health, sustainably managing marine resources, and building state-of-the-art land-based and open ocean aquaculture farming systems.
Researchers at Cawthron collaborate with industry, councils, universities, engineering and technology companies to develop technology solutions across a range of applications, including land-based and open ocean aquaculture farming systems, nursery and hatchery technologies and solutions for managing marine biosecurity risks, monitoring coastal discharges, managing ports and harbours, and acoustic monitoring for dolphins and whales. 
Land-based Aquaculture Technologies
Microalgae Production
Cawthron Institute currently produces several species of microalgae intensively in our custom-built continuous culture systems and bioreactors. Continuous production is more efficient and cost-effective than batch methods used by most hatcheries internationally and ultimately results in better algae and better quality food for our aquaculture species. We are constantly adapting and refining this technology to meet the needs of different species and different aquaculture operations, and these improvements support the production of algae for purposes beyond aquaculture feed, including bioactives.
Land-based Systems for Aquaculture
Our hatchery production and recirculating aquaculture systems (RAS) for fish have in-house designed and built monitoring and automation systems. These systems allow us to tightly monitor and control conditions to understand how aquatic species respond to different environments and to optimise performance for farming.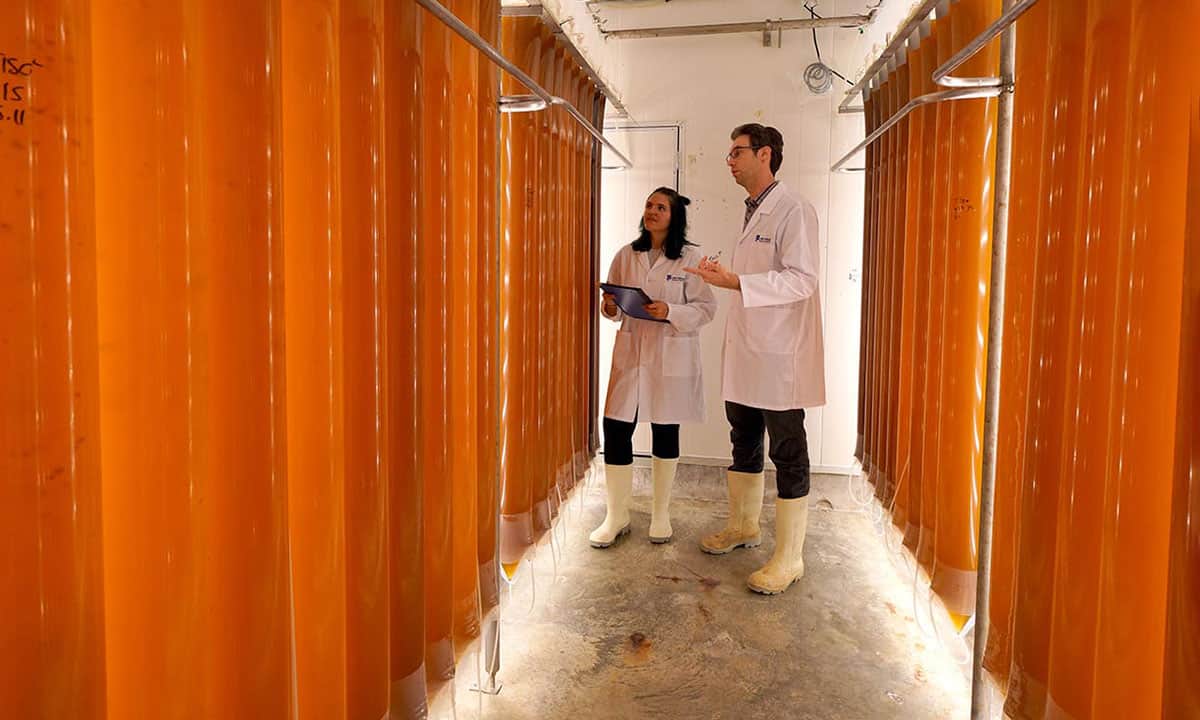 Open Ocean Aquaculture Technologies
Cawthron's transdisciplinary team of researchers across our aquaculture and coastal sciences groups work together on the development of open-ocean aquaculture innovations that address some of the challenges posed by the open ocean's high energy environment. We conduct in-depth modelling and test scaled-down prototypes in wave tanks before deployment into the field. Cawthron is designing systems which can grow shellfish such as oysters, scallops and mussels in high energy seas, i.e. 10 to 12 km offshore. We are building prototypes in partnership with industry and international scientific collaborators, and some have already been deployed at sea with sensors built in for real-time testing. Our custom-built monitoring buoys have also been deployed alongside these novel systems to collect real-time data on environmental factors like water currents, waves and weather. We are also developing small wave energy generators which are built into floats alongside sensors enabling remote monitoring and management of farm operations.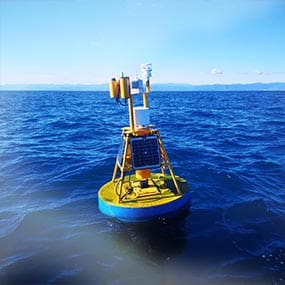 Remote Coastal Monitoring
We are experts at integrating sensors and data communication platforms that can be deployed in remote locations and on marine farms to monitor the status of water conditions and farm structures. Cawthron has deployed more than 24 coastal monitoring buoys spanning the country; some provide openly accessible data feeds (KutaiCam and Tascam) on local weather and water conditions. These tools produce huge amounts of data that are communicated via satellite, radio or mobile through our data quality protocols and into custom-built databases that users can access.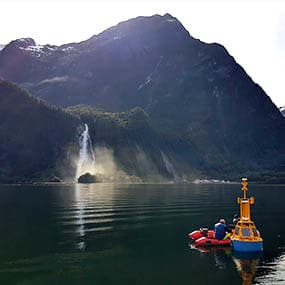 Years of experience deploying ocean instruments underpin our ability to develop practical technology solutions. We excel at integrating off-the-shelf electronics and instrumentation with the latest essential technologies such as 3D printing, 'Internet of Things' communications and AI-assisted cameras. Our scientists and engineers work across the full range of sensor technologies – from those that measure waves, currents, and salinity to flow 'cytobots' for imaging plankton. Within the Precision Farming Technologies for Aquaculture programme, we are developing new forms of 'Aquatech' including cost-effective temperature and imaging sensors.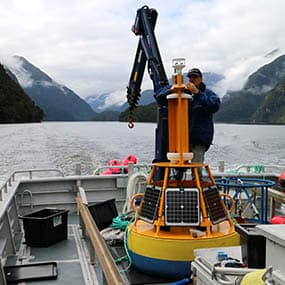 Data science and engineering
The collection and analyses of rapidly growing datasets is critical to informing management decisions and is central to realising a future blue economy. Cawthron's data scientists and engineers are working across our research programmes to create web-enabled 'apps' for visualising data and enabling remote management of aquaculture farms. Examples of tools include 'blues radar', which enables farmers to know when blue mussels are likely to settle on their farm so that they can respond accordingly. Other Cawthron-led tools include an interactive 'plastic tracker' for visualizing the fate of plastics in the ocean and CawthronEye for viewing the latest satellite imagery.