Semi-finalists in 2021 New Zealand River Awards 'River Story' category announced
26 September 2021
Semi finalists in the 2021 Cawthron New Zealand River Awards 'River Story' category have been announced to coincide with World Rivers Day.
Cawthron Institute and the New Zealand Rivers Awards partners and sponsors including the Ministry for the Environment and the Department of Conservation congratulate:
The profiles of the 2021 River Story semi-finalists make for inspirational reading, demonstrating the power of collaboration and community engagement.
The winner will be announced at the New Zealand River Awards ceremony in Wellington on 25 November. 
The judges of the River Story Award category are Gerard Hutching and Dr Jane Kitson. Gerard is a journalist and writer who formerly edited Forest & Bird magazine, and authored the best-selling books The Natural World of New Zealand, Back from the Brink and In Search of Ancient New Zealand. Jane is a renowned ecologist and environmental scientist from Southland, who has brought her unique perspective based on her background in kaupapa Māori research to the judging process for the first time in 2021.
The New Zealand River Awards have been running since 2013 to celebrate the efforts and achievements of people who are committed to improving freshwater health. The objectives of the Awards are to:
Improve the health of New Zealand's river and streams
Encourage greater community participation in measuring and reporting water quality
Highlight the actions being taken to restore freshwater health.
For more information visit the New Zealand River Awards webpage.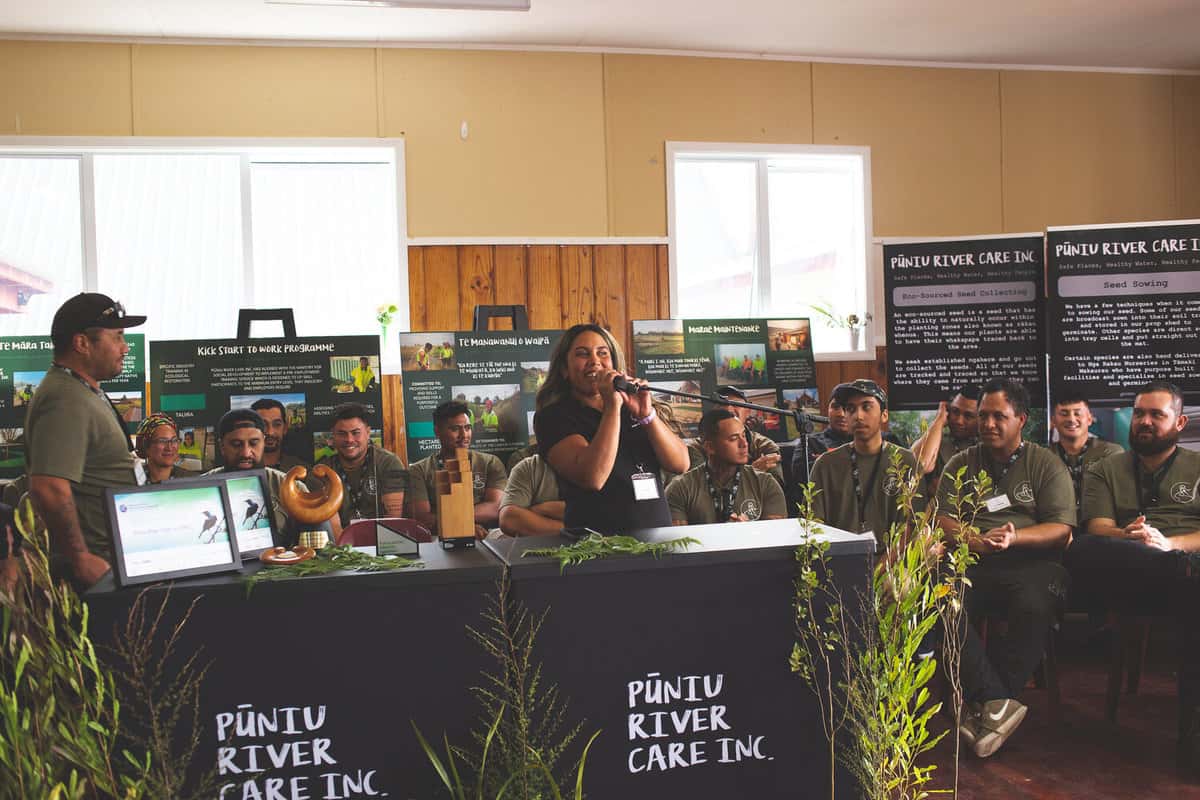 Image: A community open day held by semi-finalists Pūniu River Care.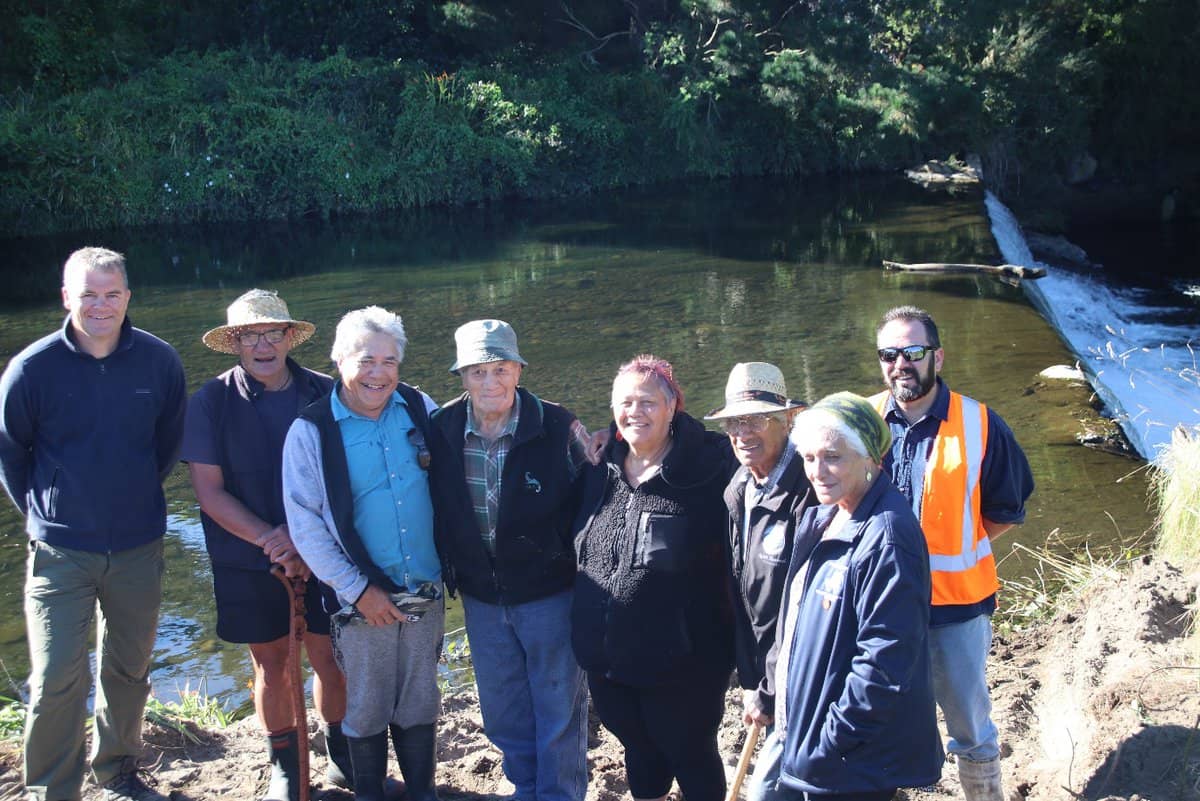 Image: Semi-finalists from Ngāruahine Iwi Trust celebrating the Glenn Road weir removal in South Taranaki.