Underwater rover enhances coastal environmental monitoring capability
13 May 2021
Cawthron researchers with different areas of expertise have been combining efforts to enhance coastal environmental monitoring capabilities. Our aquatic technologies researchers have been working alongside our coastal scientists to trial the use of  cameras on underwater remotely operated vehicles (ROVs or rovers) for surveying coastal environments.
Senior Coastal Scientist Dr Carlos Campos said analysis of ROV footage expands Cawthron's capabilities in assessing the impact of wastewater discharges, and particularly sewerage outfalls.
"We regularly deploy divers to survey the environment and describe what animals and plants are living in the area, but there are obvious health and safety risks associated with sending divers into contaminated water," Dr Campos said.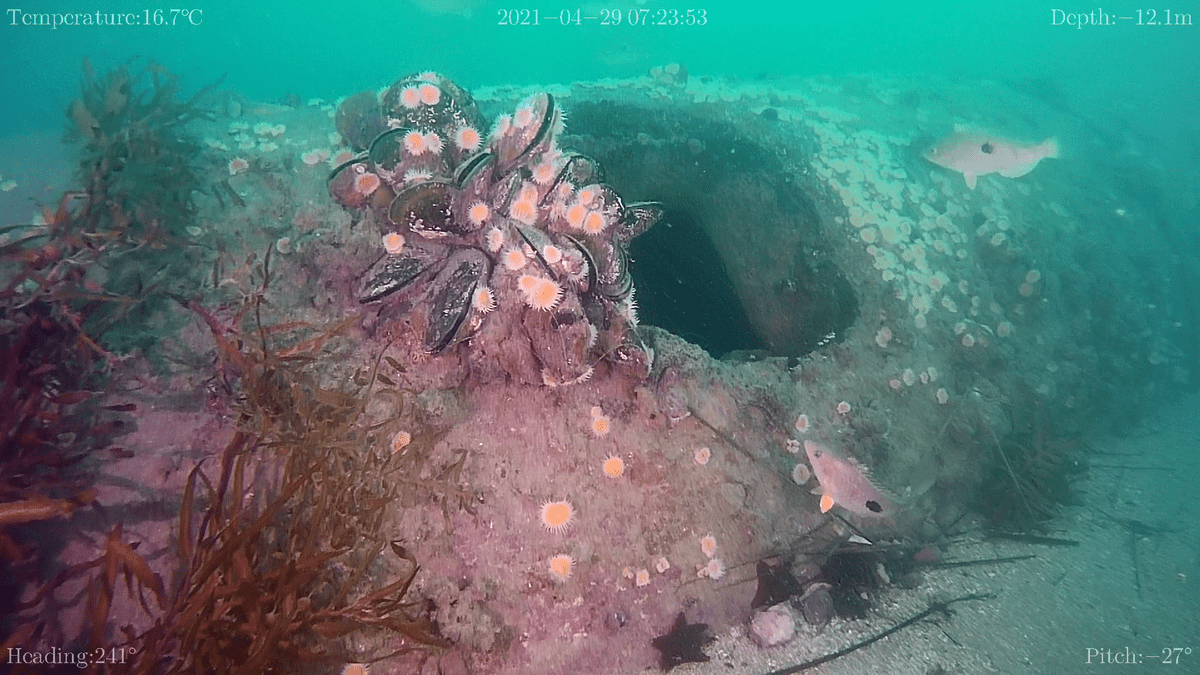 An ROV captures images and footage of animals and plants living near a coastal sewerage outfall.
"This is the first time we have used an ROV for routine monitoring and we were so impressed with the ease of incorporating it into our surveying activities because it's much more efficient and you can get high quality data in a short period of time. 
"Another major benefit is that this should reduce the complexity of surveying activities. In theory, you could deploy the ROV from a beach or coastal area without needing a boat, which could greatly reduce resources required to conduct this kind of surveying."
Johann Voigtlander, an Electronics and Instrumentation Technician who piloted the ROV during the trial said ROV technology is having a huge impact on marine sciences, and Cawthron is currently investigating their functionality for a range of applications.
"There are so many underwater activities we currently do that have traditionally relied on divers. For a start, we inspect boats and coastal structures like wharves and marinas for bio-fouling," Voigtlander said. 
"We also monitor the state of the environment and conduct impact assessments for a variety of activities in the marine environment, including aquaculture and coastal wastewater discharges and sewerage outfalls," Voigtlander said. 
"Finally, we can recover broken moorings and other underwater structures used for aquaculture or remote ocean monitoring equipment like buoys."
"We're looking at how to incorporate ROVs across the board and doing some great research and development into how we use them, because they're capable of a lot more than just monitoring – we're designing attachments for the ROV's mechanical arm that we hope will be able to scoop and take sediment samples from the seafloor, and we've already created one with a claw that can pick up mooring ropes that have come loose."
Voigtlander said this is particularly useful when you move into deeper waters because commercial divers are limited to depths of 30m, but the ROV can go down to depths of 200m, expanding our capabilities significantly.
"There are still some challenges – if the weather is poor, or you have poor water visibility, you're limited in the same way you would be with a diver, and unfortunately we still haven't figured out how to make the ROV tie a knot, but it's pretty obvious this technology represents a big step-change in terms of increasing our capability," Voigtlander said. 
For more information about our use of ROV technology or our environmental monitoring services, please get in touch with us.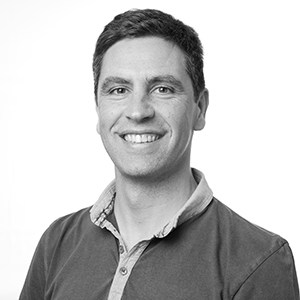 Dr Carlos Campos - Senior Coastal Scientist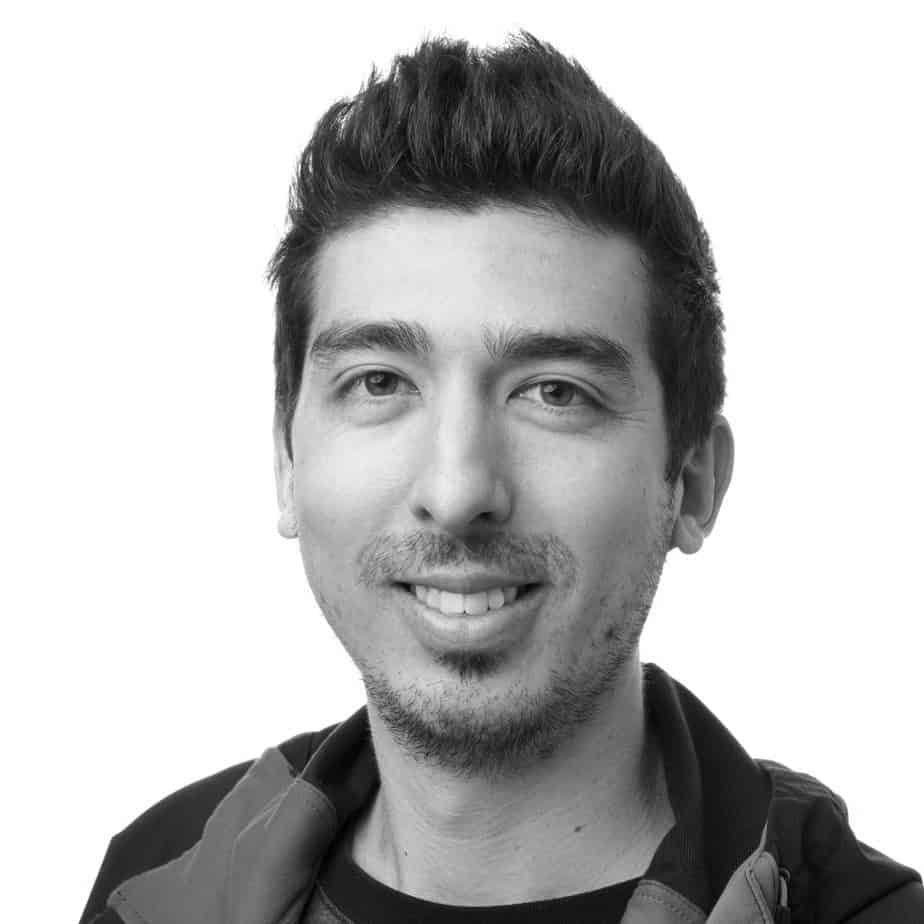 Johann Voigtlander - Electronics and Instrumentation Technician