Marine Biosecurity Toolbox
The Marine Biosecurity Toolbox is a collaborative national research programme intended to develop and deliver innovative new science-based tools and technologies that empower governments, tangata whenua, industry and the public to effectively mitigate biosecurity risks. 
The Marine Biosecurity Toolbox is a 5-year (2019-24) research programme intended to protect New Zealand's marine environments from the impacts of non-indigenous species.
The programme is jointly funded by the New Zealand Ministry of Business, Innovation and Employment (MBIE) and a unique group of science, Māori, regulatory and industry organisations.
The programme's objective is to develop transformative 'tools' that empower regulators, industry, Mana Whenua, and the community to effectively manage risk pathways, prevent pest establishment, and detect and respond to new incursions.
This collaborative programme brings together a multidisciplinary research team from New Zealand and international science organisations. The research agenda is designed around end-user needs and will be implemented in partnership with regional councils from northern to southern New Zealand, central government agencies, Māori, schools and the maritime and aquaculture industries.
Funder: The Ministry of Business, Innovation and Employment with co-funding provided by all partners.
Partners: Ministry for Primary Industries, Patuharakeke Te Iwi Trust, Scion Research, University of Otago, Auckland Council, Northland Regional Council, Marlborough District Council, Deakin University, Durham University, Macquarie University, Nelson College, Nelson College for Girls, Department of Conservation, Aquaculture New Zealand, Northport, Lyttelton Port Company, Bellingham Marine.
Cawthron to lead marine biosecurity research programme
A global model to forecast coastal hardening and mitigate associated socioecological risks | Nature Sustainability
Cawthron researchers win two top prizes in NZ Biosecurity Awards – Cawthron Institute
Go to Marine Biosecurity Toolbox website or contact Oli Floerl or Anastasija Zaiko.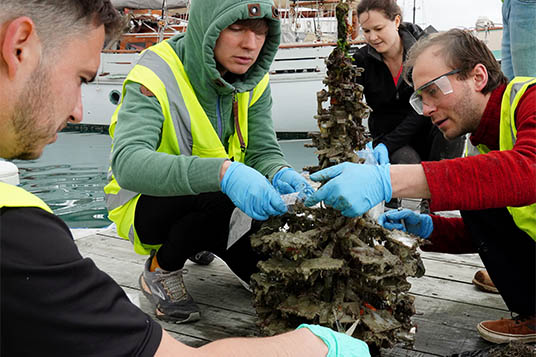 Image: Cawthron Institute
Oli Floerl
Senior marine scientist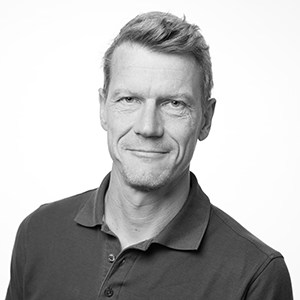 Anastasija Zaiko
Marine scientist