Aquatic Animal Health Research Programme
Cawthron's highly collaborative MBIE programme, 'Aquaculture Health Strategies to Maximise Productivity and Security', contributes to the resilience of the aquaculture sector through informed and proactive health management. This programme is dedicated to solving some of the industry's most challenging animal health problems and provides expert advice to enhance industry practice.
Consumers have come to expect that food is grown in the best possible conditions for health and welfare. We have developed new tools and surveillance programmes to help solve disease syndromes that impact the aquaculture industry's resilience. This programme is ensuring confident, robust economic growth so that industry will meet Government targets of a 3-billion-dollar Aquaculture sector by 2030. Highlights to date include:
A farm-based disease surveillance programme has now been established and is being used by the salmon industry
New disease diagnostic methods and commercial disease testing capability has been developed
Diagnosis of emergent pathogenic disease organisms has redirected industry priorities
A tracking tool has been developed and is being used by shellfish and finfish aquaculture industry to identify appropriate biosecurity zoning and management areas
We have designed and built biocontainment facilities to conduct research investigations of direct value to NZ's aquatic primary industries
We have grown the active aquatic animal health research and development community in New Zealand, bringing together world class expertise for synergised outcomes
This programme enables ethical and sustainable production of animal protein. Our dynamic team is committed to supporting our food industries against emerging disease threats so that New Zealander's prosper from our unique location and seafood products.
Funder: The Ministry of Business, Innovation and Employment through the Strategic Science Investment Fund
Partners: Auckland University of Technology, University of Tasmania, University of Waikato, University of Melbourne, Centre for Environment, Fisheries and Aquaculture Science, Kono, New Zealand King Salmon, Sanford Ltd, Tio Point Oysters, MPI, Marine Farmers Association, Kaiaua Farms Ltd, Paua Industry Council, Ocean Beach Ltd.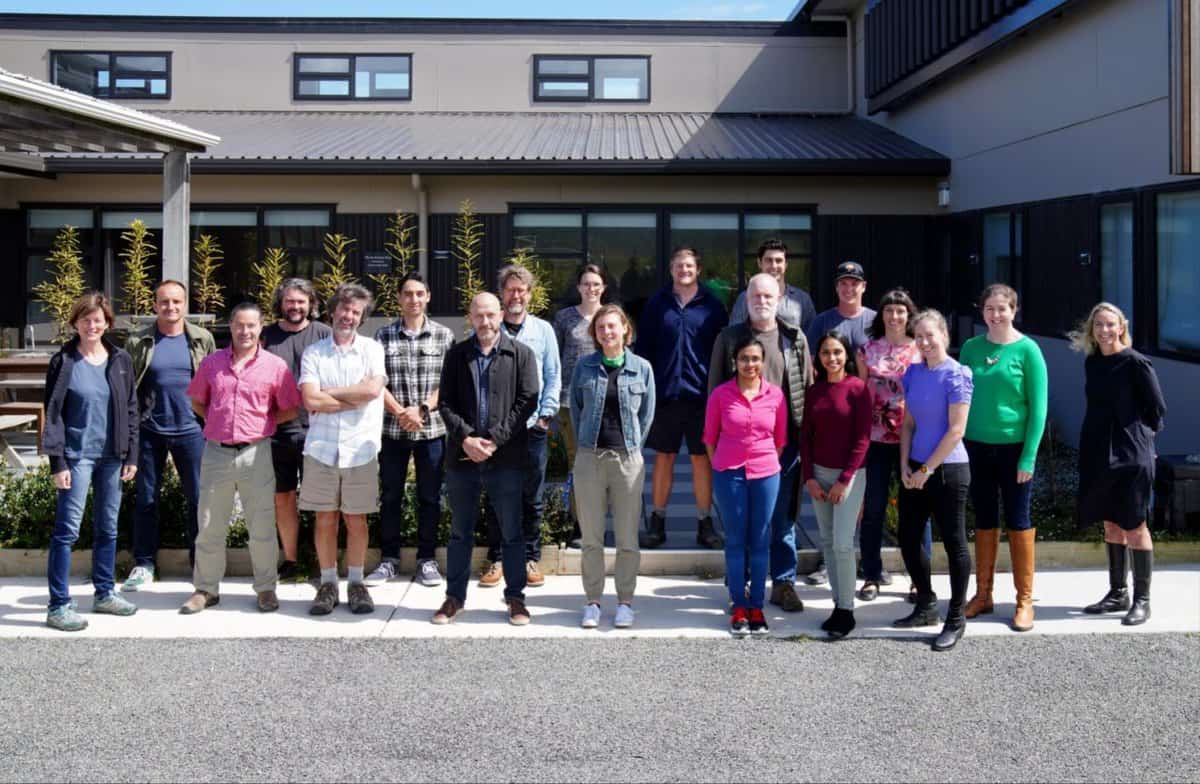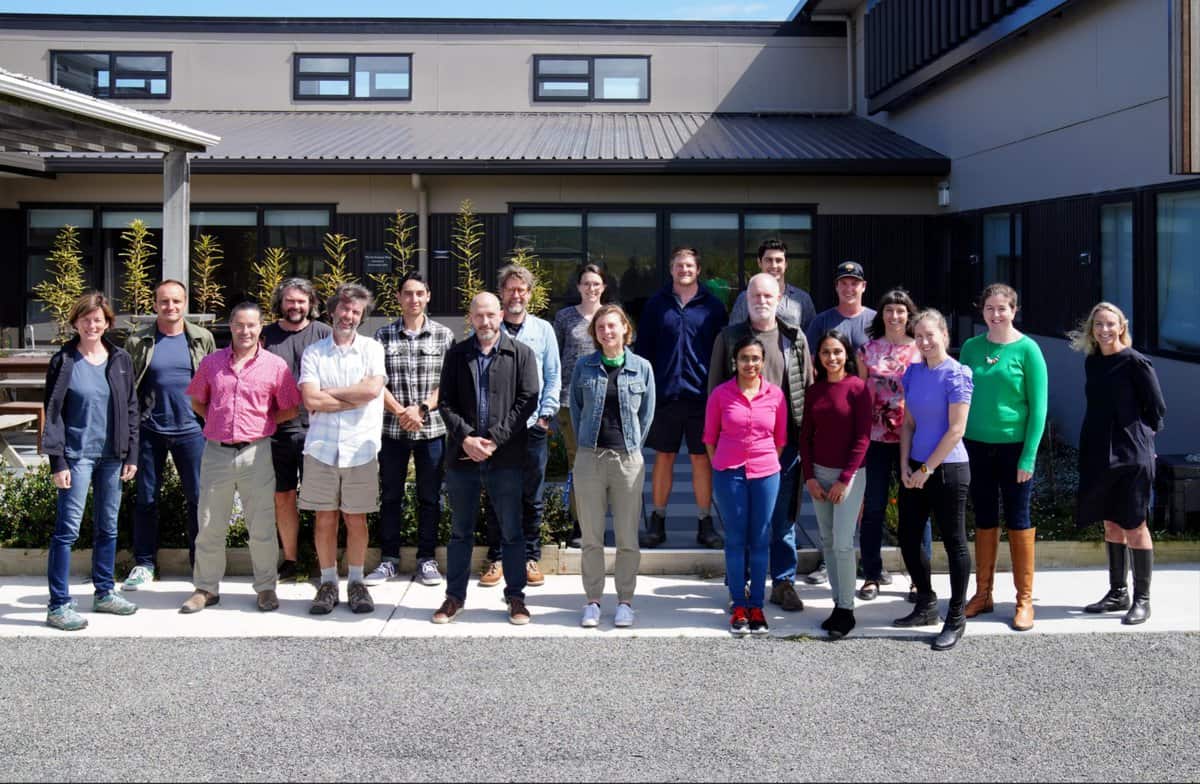 Cawthron Institute Aquatic Animal Health team staff, Cawthron Aquaculture Park, 2022. From left: Deborah Long, Javier Atalah, Norman Ragg, Paul South, Nick King, Alaric McCarthy, Xavier Pochon, Ben Knight, Anne Vignier, Ulla von Ammon, Gareth Nicholson, Chaya Bandaranayake, Steve Webb, Chris Chamberlain, Karthiga Kumanan, Isaac Hine, Zoe Hilton, Joanna Copedo, Kate Hutson and Serean Adams.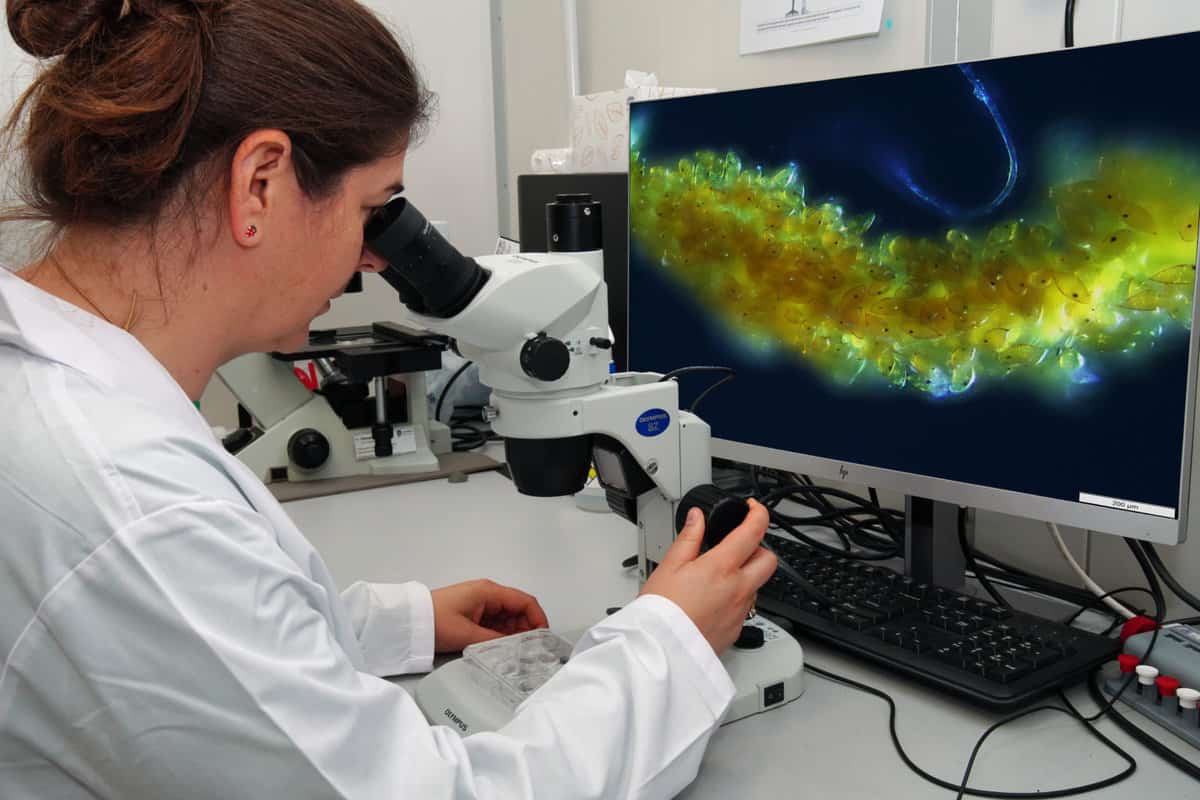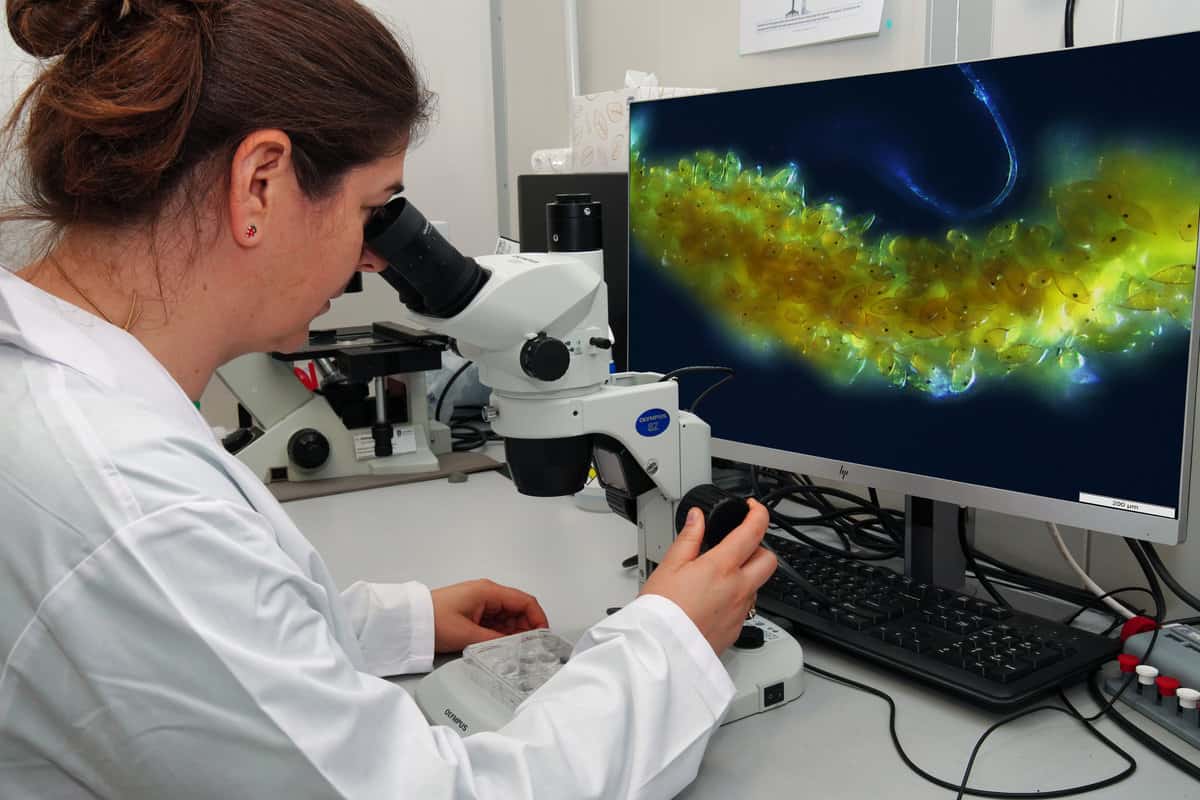 Other aquaculture research projects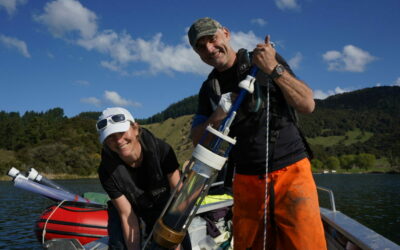 Cawthron Institute is celebrating the Government's announcement that two new research projects into emerging aquatic diseases and estuary health monitoring will receive support through MBIE's Endeavour Fund.
read more