Cawthron Institute hosts two prestigious international scientific conferences this week
07 September 2021
Over 20 Cawthron Institute researchers will present their research to a global audience of scientists this week as they host two prestigious international scientific conferences.
The Physiomar and Australia New Zealand Marine Biotechnology Society conferences were supposed to be hybrid events, with a combination of physical attendees in Nelson and online participants from around the world, but with New Zealand's recent outbreak of the Delta variant of Covid-19, conference organisers were forced to take the event fully virtual.
That won't put too much of a dampener on things though, said conference organiser Kerry South, who confirmed there will be a combined total of 123 speakers and 150 delegates over the two day conference period.
"When we realised both conferences were scheduled to be held in Nelson, and there was a lot of overlap in subject matter and speakers, we decided to merge them together to create as much opportunity as possible for cross-polination," Kerry South said.
Held every third year, Physiomar is a global conference for researchers who study the physiology of aquatic invertebrates, including animals like shellfish, worms and even octopus and squid.
The large majority of Cawthron speakers at the 2021 Physiomar conference are presenting research they have completed through Cawthron's Shellfish Aquaculture Platform or Aquatic Animal Health research programme.
Dr Serean Adams, Cawthron's Aquaculture Group Manager, said being asked to host Physiomar is a big deal, and reflects Cawthron's international standing within the field of shellfish research.
"When I look at the programme, I feel proud because it reflects the international significance and reach of the work that we are doing," Serean Adams said.
"We're working hard to constantly improve our understanding of New Zealand's vitally important shellfish aquaculture species like the and Green-lipped mussel and Pacific oyster as well as those with aquaculture potential. We are looking at the effects of different stressors that can impact them, from chemical contaminants to changing environmental conditions."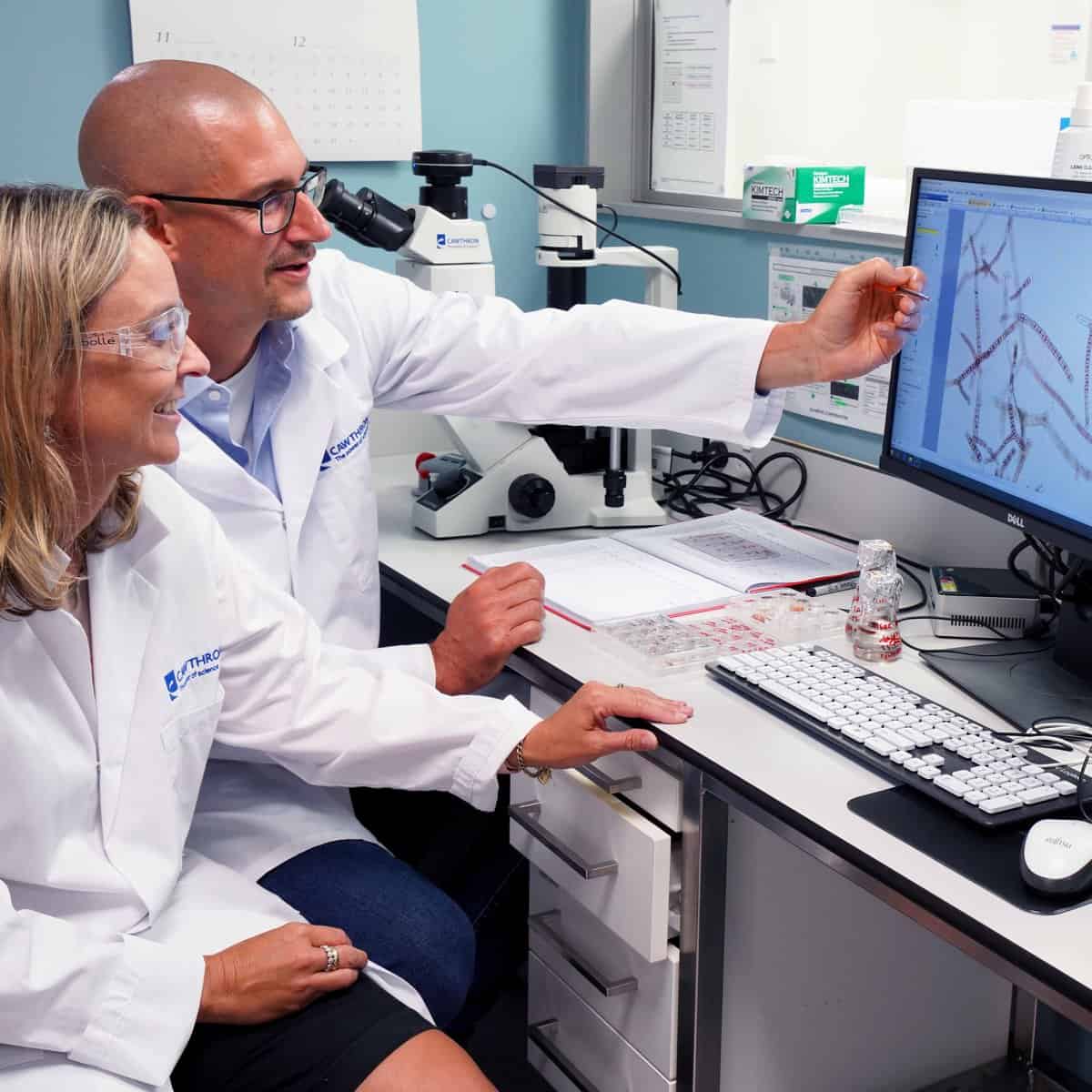 Image: Cawthron Institute. Dr Serean Adams and Dr Johan Svenson.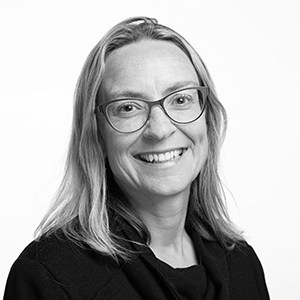 Dr Serean Adams – Aquaculture Group Manager
Cawthron scientist Dr Mike Packer is the current president of the Australia New Zealand Marine Biotechnology Society and said the focus of the ANZMBS conference is to bring researchers from both countries together to build capacity in developing a marine biotechnology economy and encourage collaboration.
"Marine biotechnology is the creation of products and solutions from marine organisms and Cawthron is doing this kind of work on a big scale, particularly with different types of seaweed and microalgae – we're figuring out how to grow it at scale, what the unique properties and functions of different species are, and how we can use it to create world solutions."
Dr Packer said he's particularly excited to see Cawthron's Heni Unwin and Te Rerekohu Tuterangiwhiu delivering the keynote address this year, but is also looking forward to presentations from Dr Diane Purcell Meyerink and Dr Patrick Cahill.
"Rere and Heni's keynote is going to really challenge and inspire people and I can't wait to see the conversations and questions it prompts," Dr Packer said.
"We will be sharing content from these presentations throughout the week so I encourage people who are interested to keep an eye on Cawthron's social media channels and website for more information."
For more information about Physiomar and the ANZMBS, visit the conference website here.
To find out more about the research being presented by Cawthron scientists, view the articles and case study below: